190 – The Role PR Plays Today with Abbe Sparks of Abbe Sparks Media Group
Listen to the Episode Below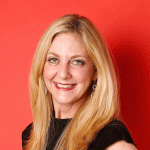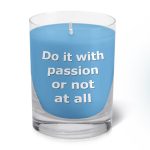 Episode 090 – Abbe has been promoting Fortune 500 companies, entertainment, and nonprofit organizations for over 20 years. She has a broad background in all aspects of communications with expertise in brand strategy, social media marketing, content development, and publicity.
Over the years, Abbe has successfully crafting marketing communications programs for some of the nation's most prestigious companies including Viacom Inc, Showtime Networks Group, the National Restaurant Association and its Educational Foundation, The International Food Safety Council, McDonald's Corporation, and Ronald McDonald's Children's Charities.
Abbe branched out on her own in 1991 as a public relations consultant, and has long since morphed into her own company, Abbe Sparks Media Group. She specializes in social media marketing, content, branding, and advocacy. The focus is on clients in the digital, technology, entertainment, and nonprofit sectors.
Last month, Abbe launched an independent digital news service, Socially Sparked News, which covers the people and events that socially spark our lives in the worlds of entertainment, digital, technology, and activism.
Most recently, Abbe was selected as a 'Woman of Distinction' in her field by the National Association of Distinguished Professionals. Her company continues to evolve to reflect the true nature of its services.
An active alumni of Emory University, she earned her Bachelor of Arts degree from the College of Arts & Sciences. Abbe serves on the Board of Directors of Ripple Effect Artists, an off-broadway 501(c) 3 theatre organization that addresses social injustice and causes social impact through art.New York; and is an advisor for The Florence Belsky Charitable Foundation, whose mission is Connecting People, Sharing Ideas,  Empowering Each Generation to Teach the Others.
Photo by: Joseph A. Rosen Photography.
About Abbe Sparks Media Group
Abbe talks about how she found her interest and passion in advocacy and journalism and how it's evolved over the years. [3:07]
Socially Sparked News
A description of Socially Sparked News [21:37]
Want to write for Socially Sparked News? [24:02]
The story about Havanna Moon and The Rolling Stones. [26:17]
Business Building Insights
The business of communication and how it's different today than 25 years ago. [5:55]
The definition of PR and how to recognize it today. [7:29]
A press release of today requires these two elements. [7:56]
The value of publicity stunts. [8:16]
Getting press at your events. [9:25]
Cause marketing should be integrated into every business. [11:24]
3 self branding steps. [17:16]
Organic growth is the way to go on social media platforms. [26:48]
Success Trait
Abbe says her optimism and passion has led her to where she is today.
Productivity/Lifestyle Tool
Doodle – Make scheduling appoints a breeze. No more back and forth!
Recommended Reading and Listening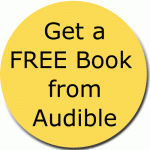 The Artist's Way: A Spiritual Path to Higher Creativity by Julia Cameron
Contact Links
Abbe Sparks Media Group
Website
Facebook
Instagram
Twitter
LinkedIn

Socially Sparked News
Facebook
Instagram
Twitter
If you found value in this podcast, make sure to subscribe and leave a review in Apple Podcasts or Google Podcasts. That helps us spread the word to more makers just like you. Thanks! Sue