180 – Your Inside Peek at FB "Live from the Hive" with Shawn Parola of All The Buzz
Listen to the Episode Below
Podcast: Play in new window | Download
Subscribe: Apple Podcasts | Android | RSS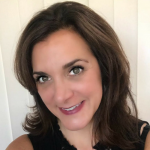 Episode 180 –  Shawn is the owner of All The Buzz, a gift basket and corporate gift company located in San Jose, California. Shawn's business has grown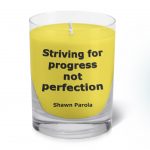 over the past 14 years from part-time & home based to very full time in a private production facility.
All The Buzz focuses on custom business gifts, with an emphasis on California products and personalized products created right in her workshop.
Shawn is a recognized expert in her field. She has served as an instructor at a national conference, has been featured in several publications and won many design awards, most recently first place corporate design at the National Gift Basket Convention.
Business Building Insights
It doesn't have to be perfect. Just keep going.
A support group is critical. You need somebody when times get tough to tell you, "You can do this. You got this. I'm going to come help you."
Places you can get support: Facebook Groups, Networking, Mastermind Groups
It's a sign of strength to know when you need help.
One of Shawn's most valuable groups focuses on social media support of all members. Listen to the show to get the details.
People want to work with people they know. Facebook Live shows your personality as the business owner in a trustworthy and authentic way.
Other ideas for FB Live broadcasts: Unboxing, vendor spotlights, new programs and tips.
Engagement is higher if you announce in advance that you're going live.
When you encounter dips in sales (like the recession), reduce costs by bringing outside services back in-house.
Also during the slow season, use your time to identify ways to up-level the business through research, learning new skills and identifying opportunities for your business.
Resources Mentioned
Snapseed – Mobile app for editing photos. Available for iOS and Android systems.
Contact Links
Website
Facebook
Instagram
LinkedIn
Gift Biz Resources
Where are you in your business building journey? You may be further along than you think. Take this quiz to find out. At the end, you'll have access to a free download to help you along. P.S. This is not a quiz where your result gets published to social media. It's for your eyes only :o)
Feel the pride and satisfaction of turning your passion into a profitable business. Become a member of the Makers MBA program and access valuable videos, worksheets, and guides and connect with a community of gift biz builders just like you. It's time to get moving on your dream. Get started today!
If you found value in this podcast, make sure to subscribe and leave a review in Apple Podcasts or Google Podcasts. That helps us spread the word to more makers just like you.
Thanks! Sue