The power of taking action with Brendan Hufford of Entrepreneurs and Coffee
Listen to the Episode Below
Is your biz set up for success?
Take the Gift Biz Quiz to find out
Podcast: Play in new window | Download
Subscribe: Apple Podcasts | Android | RSS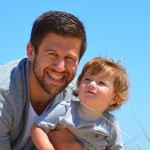 Episode 001 – Brendan is a high school assistant principal by day and runs two other businesses by night. First there is Ok! Kimonos, a Brazilian Jiu Jitsu clothing brand sold online and supported by two blogs. And he is the host of Entrepreneurs and Coffee, a business focused podcast and his newest passion. While this seems like a full life, his faith and family are what he holds most dear.
Motivational Quote
 
Business Inspiration
Brendan walked a path that started with the passion for Jiu Jitsu combined with his love for teaching. Along the way he identified a need in the industry that he wanted to fill and started a blog. He was surprised to find that his interest in overall business was even greater and that has led to his podcast supporting and training entrepreneurs. Sometimes it's not a single moment of inspiration, it's a journey. [6:33]
A Candle Flickering Moment
Going into business with a friend and a handshake was a bad plan. The importance of getting agreements down on paper either as a legal document or an MOU is so important. [20:17]
Business Building Insight
Focus on the power of taking action regardless of fear, doubt or a less than perfect product. [12:15]
Success Trait
Entrepreneurial DNA – being wired to hustle and grind – learned through nurture and nature. [24:10]
Productivity/Lifestyle Tool
Valuable Book
The War of Art by Steven Pressfield
Contact Links
Website
Facebook
Twitter
OK! Kimonos
Entrepreneurs and Coffee Podcast
If you found value in this podcast, make sure to subscribe and leave a review in Apple Podcasts or Google Podcasts. That helps us spread the word to more makers just like you. Thanks! Sue