185 – Greetings! Get Your Ideas Out to the World with Adam Donato of Card Isle
Listen to the Episode Below
Podcast: Play in new window | Download
Subscribe: Apple Podcasts | Android | RSS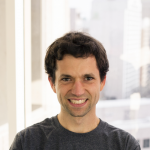 Episode 185-  The greeting card industry hasn't really seen anything new in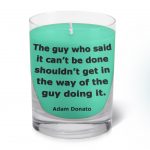 the last 50 years … except for the cards that play music when they're opened.
Card Isle is a company, founded by three engineers, that changes that. They've captured all the magic that comes from a tangible greeting card and made it easier to find that perfect card.
Whether you run an e-commerce shop, take most of your orders over the phone or have a brick & mortar store, Card Isle sets you up with more selection than a Hallmark store. It also eliminates the headache of guessing what card designs will sell.
Business Building Insights
Adam is an entrepreneur because he likes creating and doing things others haven't done.
Go out and talk to customers to understand what problems they are facing. Find out what needs to be solved.
Meet people where they are already.
Take direction on your next steps from people using your product.
Getting the right partner makes a big difference. It must be someone you can count on and trust.
In a company there should be a hierarchy. There needs to be one CEO, someone who will make the tough decisions.
At the end of the day it's the execution that matters. It's how you take an idea and turn it into something real and tangible.
There's a culture to help each other in the world of entrepreneurs.
Find a mentor who can help you be successful.
Contact Links
Website
Facebook
Instagram
Pinterest
Twitter
LinkedIn
Gift Biz Resources
Learn to make money doing what you love. You're a gifter, baker, crafter, or maker … and you're stuck in a day job. You'd love to turn your one-of-a-kind jewelry or heavenly chocolate into a profitable business, but you have no idea where to start. How the heck do people turn their creative business dreams into reality?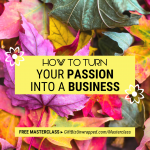 Learn the ONE thing that will take you from 'hobbyist' to 'pro' in no time
Discover the 5 crucial steps to give your business a solid foundation and set you up for massive growth
Find out how to be 2 steps ahead in your business so that your customer starts chasing you!
It's time to get out of your rut and dive into your future headfirst! Stop wondering about your next steps — instead, pour yourself something delicious, sit down, and let me show you how to turn your hobby into a money-making business.
If you found value in this podcast, make sure to subscribe and leave a review in Apple Podcasts or Google Podcasts. That helps us spread the word to more makers just like you.
Thanks! Sue