077 – The Only Holiday in August with Merley Greenidge
Listen to the Episode Below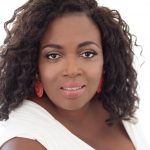 Episode 077 – Merley Greenidge is the owner of Celebrate Sweetly, a corporate and personal gifting and event company based in Thousand Oaks, California.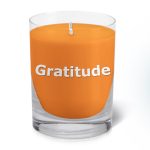 Her passion lies in creating beautiful and thoughtful gifts that let the recipient know they are truly appreciated. She loves to create bliss one gift and one event at a time.
Merley is a Certified Gift Designer and has won nine design awards over the past five years at the National Gift Basket Convention. She's also an Ambassador in the Greater Conejo Valley Chamber of Commerce.
Merley is married and the mother of 3 young ladies. She loves the ocean, listening to jazz music and would be happy to simply sit by the beach and read all day.
Business Inspiration
Making the switch from hobby to business [2:51]
What needed to change for this to happen [3:54]
How The Only Holiday in August came about [5:50]
Business Building Insights – Events for Biz Growth
Steps to prepare for an event [6:34]
Getting people to come to your event [11:37]
The importance of a "tie in" for PR [12:58]
All about the raffle and tips for success [14:49]
Merley describes the theme and decor for her event [16:19]
Social Media role and promotion for the vendors [19:31]
Post event debrief and what Merley will do differently next year [24:33]
Success Trait
Merley is an optimist. Hear what she has to say about the glass half empty thinking. [26:39]
Productivity/Lifestyle Tool
Darren Hardy's Daily Inspirational Videos
Valuable Book
Chop Wood Carry Water: How to Fall in Love with the Process of Becoming Great by Joshua Medcalf

Contact Links
Website
Facebook
Instagram
Twitter
LinkedIn
If you found value in this podcast, make sure to subscribe and leave a review in Apple Podcasts or Google Podcasts. That helps us spread the word to more makers just like you. Thanks! Sue