132 – Arts and Carafes with Tanya Ruffin of Create Studios
Listen to the Episode Below
Podcast: Play in new window | Download
Subscribe: Apple Podcasts | Android | RSS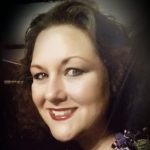 Episode 132 -With a BFA in Fine Arts and MA in Art History, Tanya ended up with a career in Higher Education in the IT department!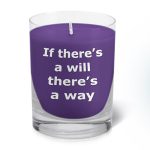 Desperate for some art in her life, about 6 years ago she opened teaching and event facility called Create Studios. She describes it as an Arts and Carafes space because people can bring a carafe of wine to class, if they so desire.
Her goal is to educate people in a way that, despite their background and experience, they can do what they set their mind to.
The classes she teaches (on whatever topic – computers or arts) are designed to educate without intimidation.
The Create Studios Story
What sparked the initial idea. [3:26]
Tanya's first studio space. [5:28]
Balancing your creative sideline passion with a full time job. [8:11]
The value of being on the path of The Art Hop. [26:10]
Class scheduling. A description of Tanya's creative day. [27:24]
Candle Flickering Moments
Why Tanya had to move studios and what she learned. [17:26]
The Thousand Year Flood and it's affect on business. [20:46]
Business Building Insights
Next steps after signing a lease. [7:24]
The Groupon experience. [9:50], [29:15]
You are responsible for the mood you create in your classroom or event. [13:23]
A negative creative experience. [14:53]
The value of investing in yourself. [22:07]
How to turn things around through reframing your message. [24:50]
Emails role for getting repeat students. [28:23]
Tanya's advice to those considering their own business. [34:33]
Valuable Resource
AFCI – Association for Craft Industry [32:02]
Productivity/Lifestyle Tool
Event Bright – Promote your event and sell tickets. [29:56]
Contact Links
Website
Blog
Facebook
Instagram
LinkedIn
If you found value in this podcast, make sure to subscribe and leave a review in Apple Podcasts or Google Podcasts. That helps us spread the word to more makers just like you. Thanks! Sue