025 – Straight talk on hiring a business coach with Debbie Quintana of QT Concepts
Listen to the Episode Below
Podcast: Play in new window | Download
Subscribe: Apple Podcasts | Android | RSS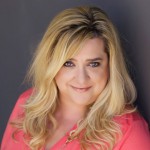 Episode 025 – Debbie started her career in retail, working her way into management almost immediately. At 19 years old, she was the manager of a local retail store and secretary to the President of a large electronics company. She then spent 12 years at Cisco Systems as a global security professional and after being laid off in 2010, decided to be her own boss.
Debbie is your classic "serial entrepreneur." She owns six small business and loves each one equally. Her passion is for small business owners. She specializes in helping new businesses launch, existing businesses excel and all along the way, ensuring they work as efficiently as possible. She's an active business coach helping business owners all over the world achieve their goals.
Debbie holds multiple degrees including a business management degree from UOP. She lives in San Jose, CA with her husband Alex and son Travis and loves spending time at the beach.
Motivational Quote

Business Inspiration
Her disappointment that led to one new business after another – she now has 6! [3:03]
Business Building Insight
Mistakes new business owners make [9:09]
Steps to take when considering a business coach [11:20]
What does it cost to have a business coach? [16:05]
Determine if it's working and what to do if it's not [18:27] and [21:44]
Success Trait
Fearless – What's the worst that can happen? [23:38]
Productivity/Lifestyle Tool
Zoho – Plan, track and collaborate using the project management app with more than a million users
Balancing her schedule to ensure "me" time. [25:58]
Valuable Book
Crush It! by Gary Vaynerchuk
Contact Links
Website
Facebook
Twitter
LinkedIn
Gift Basket Association Website
If you found value in this podcast, make sure to subscribe and leave a review in Apple Podcasts or Google Podcasts. That helps us spread the word to more makers just like you. Thanks! Sue