She knew when she was 12 … Donna Alufohai of Royalty Cookies
Listen to the Episode Below
Podcast: Play in new window | Download
Subscribe: Apple Podcasts | Android | RSS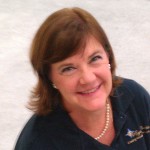 Episode 026 – Baking has always been her family's past-time, and as a child, she often watched and baked right beside her Grandmother and Great-Aunts.
Royalty Cookies was inspired by her grandmother's recipe and has been enjoyed for more than forty years by family members, neighbors and friends.
Royalty Cookies, Inc.  was created in January of 2010 as a homemade cookie company and Donna loves sharing these delicious cookies with the world.
Donna holds a Bachelor of Science from the University of Massachusetts, Amherst, and a MBA from Babson College, Wellesley, MA and has held various corporate positions in retail management and grocery supply which created a strong foundation for the launching of Royalty Cookies.
Motivational Quote

Business Inspiration
How Donna captured the special recipe [4:04]
A Candle Flickering Moment
A business move that didn't work out [5:40]
Financial requirement for growth and her self-funding the biz [12:18]
Business Building Insight
A sign that this was a business to pursue [6:42]
Don't be committed solely to one path [18:09]
A review of how her business had to change as she grew [22:53]
Successful Promotion & Customer Service
Hear what happened when she was sampling product [19:09]
What Donna does to over deliver to her customers [24:10]
Success Trait
Tenacity and attention to detail
Productivity/Lifestyle Tool
Excel – Powerful charts, graphs, and keyboard shortcuts turn columns of numbers into valuable information, so you can work easier.
Valuable Book
The 7 Habits of Highly Effective People by Stephen R. Covey
Contact Links
If you found value in this podcast, make sure to subscribe and leave a review in Apple Podcasts or Google Podcasts. That helps us spread the word to more makers just like you. Thanks! Sue