106 – Cards Against Humanity with Max Temkin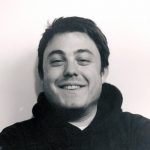 Max is one of the creators behind the wildly popular game Cards Against Humanity.
He is also a co-founder of Blackbox which is a shipping company that helps independent artists send physical goods to their customers.
Max is also the guy behind several attention-grabbing media stunts.
Have you heard of "Digging the Hole to Nowhere?" Or the 30 second SuperBowl commercial featuring a potato that simply says "Advertisement?" We'll get the scoop behind these events and their results.
Max has been featured in Fast Company, Business Insider and last year was named to Forbes 30 under 30.
In this show we focus on the development of Cards Against Humanity and the creativity behind what he puts out to the world.
The Cards Against Humanity Story
In the beginning … [3:22]
The real reason it was started. [4:08]
Where Cards Against Humanity is today. [11:31]
Their take on Black Friday and the Hole to Nowhere [17:44]
The Super Bowl Commerical [24:39]
The Black Box Story
Black Box – a company started based on a vulnerability they found at Cards Against Humanity. [12:09]
Hiring for your weaknesses and to push yourself. [16:02]
Business Building Insights
How listening to their customers really paid off. [5:40]
Kickstarter and it's value over and above raising money. [7:12]
The pricing strategy and why increasing their price was a win. [19:05]
How to develop creative ideas. [21:35]
The case for why advertising doesn't work … and what does. [26:43]
Give people something to talk about. [29:12]
Productivity/Lifestyle Tool
Slack – Real time messaging, file sharing and powerful search
OmniFocus – Quickly capture your thoughts and ideas to store, manage, and help you process them into actionable to do items.
Recommended Reading and Listening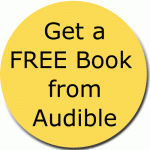 Designing Obama by Scott Thomas and Steven Heller
ReWork by Jason Fried
Creativity, Inc. by Ed Catmull
Contact Links
If you found value in this podcast, make sure to subscribe and leave a review in Apple Podcasts or Google Podcasts. That helps us spread the word to more makers just like you. Thanks! Sue