086 – Stirring Up the Toffee Biz with Dr. Ray's Toffee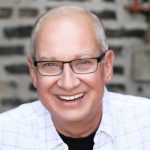 Dr. Ray Lauk is the owner and founder of Dr. Ray's Toffee in LaGrange, IL.
He is also the Business Manager of the Maywood-Melrose Park-Broadview School District 89 and performs storytelling and stand-up comedy in Chicago and Rio de Janeiro, Brazil.
Dr. Ray holds three UIUC degrees—a Ph.D. in Educational Administration, an MBA, and a Master's in Elementary Education. He is an adjunct professor of educational finance at the University of Illinois at Urbana-Champaign, Concordia University, and the College of New Jersey's international master's program in Bangkok, Thailand.
Dr. Ray has completed six Chicago Marathons and is registered for the 2017 marathon.
The Story Behind Dr. Ray's Toffee
From the beginning, there was toffee! [3:06]
Here's what Dr. Ray enjoys most about the production side of making toffee. [5:12]
Naming the company. [14:02]
Logo creation and Dr. Ray's unique font style. [15:08]
The growth strategy. [30:39]
Candle Flickering Moments
Dr. Ray's experience with Facebook ads. [9:36]
There's a big difference between making a single batch and producing toffee in large quantities. Hint: It has to do with the stirring. Hear how Dr. Ray overcame the problem. [18:36]
Business Building Insights
The details and added bonus of working from a commercial kitchen. [12:05]
Two strategies that consistently bring in business. [23:00]
Another way to think about live events like trade shows and craft fairs. [25:01]
The power of a story. [27:03]
Success Trait
Dr. Ray learned this in the early years when teaching a difficult student. Never give up! [34:58]
Productivity/Lifestyle Tool
Recommended Reading and Listening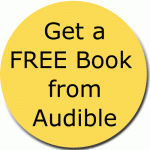 Never Eat Alone and Other Secrets to Success One Relationship at a Time by Keith Ferrazzi
Contact Links
If you found value in this podcast, make sure to subscribe and leave a review in Apple Podcasts or Google Podcasts. That helps us spread the word to more makers just like you. Thanks! Sue