126 – Get the Scoop on Package Goods Wholesale with Irene Costello of Effie's Homemade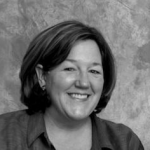 Irene Costello and her friend Joan MacIsaac founded Effie's Homemade, a wholesale baking company.
The inspiration for Effie's Homemade comes from Joan's mom, Effie and her recipe for Oatcakes.
Effie grew up on a rural farm in Cape Breton in Nova Scotia.
Like many traditional farmhouse recipes the uniqueness of Oatcakes is in its honest and simple flavors.
All their products are based upon this premise as they rekindle old-fashioned and forgotten recipes.
The Effie's Homemade Story
The timing of the start. [4:31]
How it all came together. [5:29]
Reconnecting with a childhood friend to start the business. [8:07]
Irene and Joan tested several company concepts. [9:00]
The final pivot to Effie's Handmade. [10:59]
The evolution of the Oatcakes as a product. [24:27]
A full description of Effie's company structure. [29:33]
Business Building Insights
An example of a way to test product prices. [13:01]
What investors do and don't look for in a business startup. [14:30]
Things to consider when creating your brand. [16:33]
All about the initial investment. [20:05]
The website. [22:43]
The first place to start. [36:37]
Have the ending plan in mind at the beginning. [37:38]
Wholesale Specific Information
One of the first steps in turning a family recipe to wholesale or commercial use. [11:36]
Co-packers. An alternative to a commercial kitchen. [14:51]
Learning retail as a wholesale brand. [17:04]
Sampling is all important when you have a consumable product. [24:40]
Getting on the retail shelves is just the beginning. [27:48]
Do you know about paring cards? [28:48]
Productivity/Lifestyle Tool
Quickbooks – Small business accounting software [31:20]
Turnlink – Customer Relationship Management(CRM) software solution for manufacturers and manufacturer representatives [31:51]
Map My Stores – Add to your website a searchable Google Map that lists your customers.
Recommended Educational Resources
Contact Links
If you found value in this podcast, make sure to subscribe and leave a review in Apple Podcasts or Google Podcasts. That helps us spread the word to more makers just like you. Thanks! Sue