060 – Success Comes from Clarity says Heather Ann Havenwood the Sexy Boss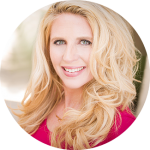 Heather Ann Havenwood, CEO of Havenwood Worldwide, LLC and Chief Sexy Boss, is a serial entrepreneur.
She is regarded as a top authority on internet marketing, business strategies and marketing.
Since marketing her first online business in 1999, bringing together clients and personal coaches, she has played an active role in the online marketing world since before most even had a home computer.
Heather Ann is the Author of…Sexy Boss: How the empowerment of women is changing the Rule Book for sex, money and success.
Motivational Quote
Business Inspiration
Definition of the intention of a business [5:12]
The point that Heather Ann redefined her future and the current status of her biz [8:55]
Candle Flickering Moments
Her first Partnership – the buildup and the fall [6:45]
Heather Ann's journey to entrepreneurial recovery [12:30]
Business Building Insight
It's all about that first dollar [9:35]
The importance of advisers [10:47]
An "Ah-Ha!" moment [14:19]
The discussions of Hobby versus Business [18:26] and [28:27]
Two action steps for getting your business started [17:48]
How she wrote her book Sexy Boss in 90 days! [20:47]
Success Trait
Advice if you are stubborn and a Type A Driver like Heather Ann [30:25]
Productivity/Lifestyle Tool
Heather endorses having a business coach. Here she shares why. [32:23]
Valuable Book
The Game of Life and How to Play It by Florence Scovel Shinn
Sexy Boss by Heather Ann Havenwood
Get 3 FREE Chapters of Sexy Boss!
Text the word "sexy" to the number 72000 – Thanks Heather Ann!
Contact Links
If you found value in this podcast, make sure to subscribe and leave a review in Apple Podcasts or Google Podcasts. That helps us spread the word to more makers just like you. Thanks! Sue