097 – People Are the Answer with Mike Muenedata of Rwanda Bean Company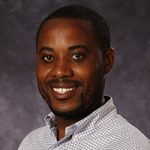 Mike was born in Rwanda and immigrated to the United States in 2010 where he launched his business.
Rwanda Bean Company supplies specialty coffee products in the U.S. and abroad. In turn, it supports coffee producers by investing profits back to the farms.
The company began as an importer of raw coffee, and has recently started selling its own private label, roasted coffee products to wholesale and retail customers in Maine.
Aside from running the business, Mike is studying for an MBA and enjoys playing soccer, running, and Maine's microbrews!
The Rwanda Bean Company Story
What Mike discovered when he moved to the United States. [4:21]
Why farmers aren't seeing a lot of the benefits of coffee bean export. [7:39]
Research was the first step. [8:30]
The objective of Rwanda Bean Company. [9:12]
The first shipment of beans and why Mike decided to roast himself. [18:50]
Why Rwanda coffee beans are so good. This is a point of differentiation for them. [23:02]
Coffee ratings for quality levels. [25:41]
The Maine Start Up Experience
Mike describes the Maine Start Up experience. [14:29]
Being selected in the final 10 and then winning! [17:20]
Business Building Insights
Overcoming doubts as you're challenged to grow a business. [10:21]
The power of sharing your story. [13:18]
A bonus tip on how non-buyers can still help you. [20:56]
Success Trait
Gaining support from his business partner and the trust and support of the farmers back in Rwanda is what drives Mike to continue on in pursuit of the mission. [28:39]
Recommended Reading and Listening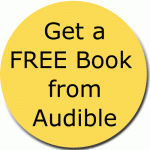 The Purpose Driven Life by Rick Warren
Contact Links
If you found value in this podcast, make sure to subscribe and leave a review in Apple Podcasts or Google Podcasts. That helps us spread the word to more makers just like you. Thanks! Sue