058 – Growing Her Gift Hamper Biz to Sell at $1 Million with Sarah Cross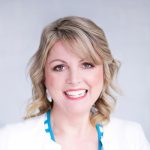 At 24 years old Sarah successfully built and sold a million dollar business. It started from her kitchen table and grew to become a national corporate gift hamper service that was formally recognized as a finalist in the prestigious Australian Telstra Business Women Awards.
With the rapid expansion of Sarah's rags to riches business, she built systems and procedures to enable its sales and marketing success. She also mastered the art of outsourcing to fulfill the demands of a highly-seasonal operation.
Following the success of her start-up business and using her hard-won wisdom and expert insights she's now a business mindset coach. Sarah runs training workshops, coaching programs, and retreats. She helps women transform their own enterprise and learn how to accelerate their own financially-successful rewarding business.
She helps women get crystal clear on what they are doing in their own small gift industry business – How to transform and expand using smart systems to build financially-thriving successful enterprises.
Her passion is to help business women like herself successfully redefine their systems and learn to outsource to turn their passion into a booming enterprise.
Motivational Quote
Business Inspiration
The trigger that got Sarah into the hamper business [4:13]
Candle Flickering Moments
As a start up … how do you handle a $30M order? [6:18]
Business Building Insight
Identifying that corporate business was the key to success [8:10]
Highlights of why her business was attractive for a sale [12:40]
Where business owners get stuck [14:46]
Big tip to increasing sales – we can all do this! [17:22]
Success Trait
Her positive mindset … just like her yellow candle! That's what she's all about.
Productivity/Lifestyle Tool
Hear about Time Blocking [26:14]
Asana – The easiest way for teams to track their work and get results.
BaseCamp – A web-based project management tool.
Valuable Book
The 4-Hour Work Week: Escape the 9-5, Live Anywhere and Join the New Rich by Timothy Ferris
FREE Cheat Sheet
How to Attract Lucrative Corporate Clients and Triple Your Sales Instantly
Contact Links
If you found value in this podcast, make sure to subscribe and leave a review in Apple Podcasts or Google Podcasts. That helps us spread the word to more makers just like you. Thanks! Sue