259 – Running a Business Doesn't have to Make you NUTS! with Kim Decher of Skips Candies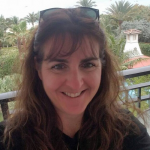 Kim is a second-generation chocolatier. Her son Colton, now 11, was only 1 year old when he suffered an anaphylactic reaction to some peanut butter. This immediately provoked a feeling of fear no parent should ever have to experience.
In learning about cross contamination and the severity of a Peanut & Tree Nut allergy, Kim and her husband Mike soon learned he couldn't eat anything that was traditional retail candy.
This inspired Kim to take a negative and turn it into a positive so no child feels left out or different.
Having a safe line of chocolates and candies is very personal and dear to her heart because, "A Nut Shouldn't Spoil the Fun!"
BUSINESS BUILDING INSIGHTS
It's a mindset switch, take the negative and turn it into a positive.
One way to ensure repeat customers is to have unique products.
Here are some ways to attract customers – word of mouth, exhibiting at tradeshows and optimizing your website so you can be found online.
Instead of searching for people, be available to those specifically looking for you or your products.
If you're starting out, consider a pop-up shop for testing before commiting to monthly rent for a retail store.
Start small, you can always go big later.
It's about the experience. Acknowledge customers in your store. If they need help, take time to walk them through some suggestions. No matter what, you want them to leave feeling good about themselves.
CONTACT LINKS
Join Our FREE Gift Biz Breeze Facebook Community
Become a Member of Gift Biz Breeze
If you found value in this podcast, make sure to subscribe so you automatically get the next episode downloaded for your convenience. Also, if you'd like to do me a huge favor, please leave a review. That helps other creators like you find the show and build their businesses too.
Thank so much! Sue