272 – Taking a Worn Out Industry and Making it New Again with Alex Kurkowski of Tellinga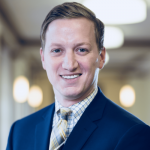 Alex is the founder of a greeting card startup called Tellinga, which actually began while he was pursuing his MBA at Rice University.
After graduating and entering the workforce, Alex noticed his free time was slipping away, along with his relationships with friends and family. So, to keep in touch, he started snail mailing them literary artisanal work in the form of letters.
He would draw pictures in story form and mail them out to loved ones piece by piece over time. Imagine a comic with images being taken apart page by page and then those pages sent out one by one throughout weeks or even months.
For his friends and family, it was a way to stay connected and create fun, personalized stories. They would look forward to checking their mailboxes every day and enjoyed the stories because they were always goofy, sent over time, and – big bonus – Alex's family and friends were the main characters in their own personalized "mailbox movie."
From there … Tellinga was born.
BUSINESS BUILDING INSIGHTS
Keep persevering even through the challenges.
It's fun to do the impossible. Hardship is part of the process and experiencing the sour helps to appreciate the sweet.
Believe in your product. Believe in your vision.
Having a co-founder or other significant sounding board is important throughout your entire business lifecycle.
There are 3 roles in a business: Hipster, Hacker and Hustler.
There are a lot of ways to get visibility for your products. Word of mouth, website optimization, affiliate partners and strategic partnerships are a few.
RESOURCES MENTIONED
15% Discount off a Tellinga card if you use the code Tellinga.
CONTACT LINKS
Join Our FREE Gift Biz Breeze Facebook Community
Become a Member of Gift Biz Breeze
If you found value in this podcast, make sure to subscribe so you automatically get the next episode downloaded for your convenience. Also, if you'd like to do me a huge favor, please leave a review. That helps other creators like you find the show and build their businesses too. You can do so right here: Rate This Podcast
Thank so much! Sue