140 – 5 Feng Shui Tips for Your Office Space with Marianne Kaplan of Feng Shui for Success
Listen to the Episode Below
Podcast: Play in new window | Download
Subscribe: Apple Podcasts | Android | RSS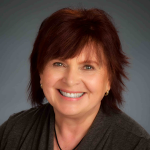 Episode 140 – Marianne enjoys the art of transforming spaces through Feng Shui practices to provide a dynamic and rewarding environment.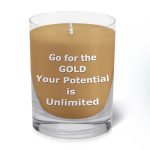 In addition to Feng Shui training, she combines her psychology and counseling background for extra impact. It enables her to fully understand the challenges and limitations of a busy entrepreneur.
In analyzing a space, Marianne helps clients remove and unlock roadblocks to their success. What that really means is she sets them up with their unique "Power Office."
Marianne is currently working with Marie Diamond (from The Secret) in competing her Diamond Feng Shui Certification. She will then be licensed internationally under Marie Diamond.
Marianne's Feng Shui Story
How Marianne started and her investment into the art. [8:08]
Working with her clients and what the results they're looking for. [10:10]
Remote consultation. [27:39]
Her connection with Marie Diamond. [29:23]
Understanding and Feng Shui 
What is Feng Shui? [4:02]
The results when you use this technique. [8:57]
How energy comes into your home and office. [12:40]
Why never to have your back to the door. [13:11]
The influence of color. [25:28]
The Law of Attraction. [30:54]
Business Building Insights
Clutter is a big blockage to energy and opportunity. [11:37], [13:53]
Evaluate your own office space by covering these 5 points. [14:56]
Cell Phones. [36:20]
How your office setup affects you even when you're not there! [38:40]
Valuable Resource
The Secret by Rhonda Byrne
Contact Links
If you found value in this podcast, make sure to subscribe and leave a review in Apple Podcasts or Google Podcasts. That helps us spread the word to more makers just like you. Thanks! Sue