112 – How to Succeed in Retail Today with Andi Malone of Infinity Gifts
Listen to the Episode Below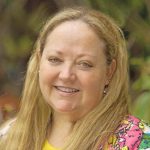 Episode 112 – Andi Malone is the owner of Infinity Gifts, Baskets, and Balloons.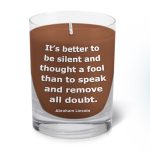 She started her business 11 years ago and is a professionally certified designer and the winner of numerous awards within her industry.
Infinity Gifts' services include custom gift baskets for all occasions as well as balloon design to make events unique and exciting.
When her son and daughter were young, Andi held auctions at their baseball events to raise extra money.
Her gift baskets were a huge success and over time, she recognized that this could turn into something more. That's when the idea of starting her own business began. Today she works out of a traditional brick and mortar store in Ventura, CA.
The Infinity Gifts, Baskets and Balloons Story
How it all began. [4:29]
A discussion on how and where she set up shop. [7:18]
The role the Chamber of Commerce plays in her business. [8:54]
Brick and mortar of today. [13:12]
Andi recognizes that she has control issues. Here's how she's dealing with it. [15:08]
Candle Flickering Moments
Family first. When life throws you a curve ball. [19:28]
Doing a major overhaul and rebuilding the business. [22:05]
Business Building Insights
Be careful what you say! [2:58]
It's important to learn the business side. [8:18]
The reality of retail today [13:25]
Taking advantage of a local opportunity while Party City remodels. [23:42]
The value of customization. [24:45]
B&M visibility and store displays. [27:26]
Movement attract attention. [30:35]
You better know your competition. [36:07]
Success Trait
Andi has a brilliant way with words. She uses this (unintentionally) to capture attention online in member forums, Facebook Groups and other similar communities. [32:11]
Productivity/Lifestyle Tool
Andi most valuable tool is her phone. She uses it for all facets of her business from communication to photography to accepting payments. [33:34]
Recommended Reading and Listening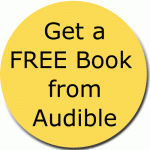 Find books within your industry and continue to learn from others. [36:44]
Contact Links
If you found value in this podcast, make sure to subscribe and leave a review in Apple Podcasts or Google Podcasts. That helps us spread the word to more makers just like you. Thanks! Sue