109 – How to Use Instagram Stories to Grow Your Business with Sue B Zimmerman
Listen to the Episode Below
Is your biz set up for success?
Take the Gift Biz Quiz to find out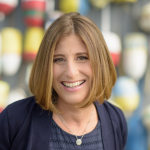 Sue. B Zimmerman is an insightful social media educator, energetic speaker, and in-demand business coach.
Her blog is ranked as one of the top 10 social media blogs in 2017 by Social Media Examiner and Huffington Post recently named Sue as one of the Top 50 Must-Follow Women Entrepreneurs in 2017.
Whether she's taking the stage at an industry conference like Social Media Marketing World, or working one-on-one with her clients, Sue B. is driven to help business owners leverage the power of Instagram to meet (and exceed) their business goals.
So it's no surprise that she's also one of the most popular instructors at CreativeLive.
As a life-long entrepreneur, Sue B. has over 30 years of business experience. Tapping into her extensive knowledge of social media, it's Sue B.'s mission to teach, mentor, and empower others.
Instagram Stories Basics
An introduction to Instagram Stories [3:52]
The difference between personal and business accounts and an explanation of the suggested posting intent for each one. [5:07]
How Sue integrates story creation into her busy day. [17:20]
The first steps to getting started with Instagram Stories [34:37]
Accept THE CHALLENGE #suebmademedoit [41:10]
Growing Your Business in Instagram
How Instagram Stories leads to sales [7:37]
The importance of consistency [10:56]
Steps to get your first viewers [15:00]
A business example of Instagram use for Rib & Stitch Yarn Shop [19:38]
All about "Takeovers" [30:48]
How to get big results [33:28]
Using Instagram Stories Tools
Setting up your Instagram Story for success [9:24]
Reviewing analytics and using direct messages [11:41]
Geotagging and stickers lead to 79% more engagement [20:50]
Writing tools and the highlighter [24:53]
Video and camera tips [26:48]
Direct messaging details [37:25]
Additional Resources and Examples
Arkon Mounts – Enter "Suebee" for a 20% discount [27:26]
Gift Biz Unwrapped Episode 32 with SueB on Instagram
Instagram Results for Business Facebook Group
Model Instagram accounts to follow: @ChaseJarvis, @LaterMedia, @SocialBakers, @Adobe, @SocialMediaExaminer, @CasualFridays, @Buffer, @FreshFitandFearless
Recommended Learning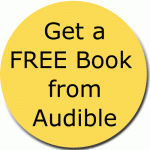 FREE INSTAGRAM STRATEGY GUIDE
Instagram Stories Class
The Hashtag Handbook
Contact Links
Website
Facebook
Instagram – Business
Instagram – Personal
Twitter
LinkedIn
Did you find this valuable? If so I'd appreciate a review in

iTunes

and

Stitcher.