053 – Dealing with Rejection, the Value of Interns, and more with Jane Mosbacher Morris
Listen to the Episode Below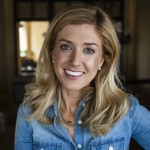 Episode 053 – Jane is the founder of TO THE MARKET, a socially-inspired business that economically empowers vulnerable women through artisan enterprise. They work with over 25 co-ops in over 20 countries to design, source, and sell raw materials and finished products. These products range from home goods and jewelry to bags and baby gifts.
TO THE MARKET recently launched its first exclusive wholesale line, which allows retailers to purchase wholesale products through TO THE MARKET.
They've been featured in magazines such as Elle, Glamour, People, StyleWatch, Good Housekeeping, and Yoga Journal to name a few.
Motivational Quote

Business Inspiration
An idea was born from a trip to Calcutta [3:46]
What Jane did and didn't do when she formed the business [10:07]
Candle Flickering Moments
Dealing with her first sales rejection [23:19]
Business Building Insight
The reality of sales and how to deal with rejection [21:35]
Customization is HOT specially for corporate sales [19:10]
The best way to respond to a vendor when you won't use their services [24:55]
Getting exposure for the business and analyzing their efforts [26:55]
All about interns – their value and how to work with them effectively  [31:28]
Success Trait
Jane has "dogged" persistance and will not give up easily on her ideas
Productivity/Lifestyle Tool
Boomerang – Boomerang for Gmail lets you take control of when you send and receive email messages.
Valuable Book
Contact Links
Website
Wholesale Site
Facebook
Twitter
LinkedIn
Pinterest
If you found value in this podcast, make sure to subscribe and leave a review in Apple Podcasts or Google Podcasts. That helps us spread the word to more makers just like you. Thanks! Sue