069 – JZ Beauty and The Beast with Jennifer Zanotti
Listen to the Episode Below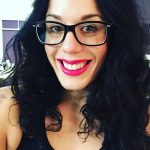 Episode 069 – Jennifer Zanotti is the owner of JenZ's Beauty Services. She opened her salon 9 years ago and has been a make-up artist and Esthetician for 15 years.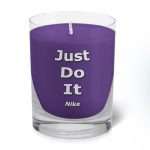 Jen has a passion for helping others learn how to live a happier, healthier lifestyle. She strives to empower, inspire and motivate in her own unique way … through her love of the sport Brazilian Jiu-Jitsu!
Over the last three years, training and competing have become a major part of her life. And she's seeing huge success. Jen is currently a blue belt and has competed at several local competitions and medaled at the Pan American Championships and the Masters Worlds.
"This has truly become a way of life for me, affecting all aspects and making me the person I am today…"
Business Inspiration
The lead up to deciding to start her own business. [3:29]
Jen's discussion on opening and then evolving with JenZ's Beauty Salon [4:42]
How Jen discovered Brazilian Jiu-Jitsu [8:60]
Another pivot and her next (what she describes as her ultimate) goal [16:48]
Candle Flickering Moments
Advice when going through tough times based on what Jen learned from her divorce [24:13]
Business Building Insights
The importance of having a supporter as you're growing a business [7:42]
Balancing her training and client services schedules [14:13]
Identifying her next opportunity by listening to what her clients wanted [20:34]
Jen's single best piece of advice [27:46]
Success Trait
Determination is what Jen uses to drive through to her goals [29:11]
Productivity/Lifestyle Tool
Her calendars are a necessity for keeping her life in check. [29:36]
Valuable Book
The Go Giver by Bob Burg and John David Mann
Big Magic by Elizabeth Gilbert


Contact Links
Website
Facebook
Instagram
Twitter
LinkedIn
If you found value in this podcast, make sure to subscribe and leave a review in Apple Podcasts or Google Podcasts. That helps us spread the word to more makers just like you. Thanks! Sue