079 – Going from Good to Great with Dave Poulos
Listen to the Episode Below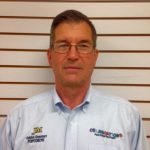 Episode 079 – Celebrations Fun Food Factory is a family owned and operated business established in 1990.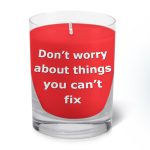 For the last 7 years they have been a wholesale manufacturer of JM Gourmet Popcorn. An important part of their business model is that they don't sell directly to the general public. This way they aren't competing with their retail partners.
Dave places a high value on customer service and product quality. To ensure top quality product freshness, all popcorn is made to order in small batches. This is one feature that has continued to prove successful through increased sales and strong customer retention.
Business Inspiration
How Celebrations Fun Food Factory got started and the evolution  to what it is today [2:23]
The reason they narrowed down to one key product line [3:35]
Behind the thinking of a "made to order" product [8:08]
New product development story. You won't guess the flavors! [17:33]
Candle Flickering Moments
Implementation of the Food Safety Modernization Act (FSMA) [13:58]
Business Building Insights
Having the right people is key to a strong business. [5:04]
Tips on attracting and retaining business [9:14]
What NOT to do at a trade show [10:11]
A different approach to product sampling … you may be surprised! [12:25]
Success Trait
Dave believes high energy is a must for any business owner. Luckily, both Dave and his wife, Cathy are full of energy. [21:33]
Productivity/Lifestyle Tool
An optimistic and positive mindset. [22:40]
Valuable Book
Good to Great: Why Some Companies Make the Leap and Others Don't by Jim Collins

Contact Links
If you found value in this podcast, make sure to subscribe and leave a review in Apple Podcasts or Google Podcasts. That helps us spread the word to more makers just like you. Thanks! Sue