075 – If You Want to BE … DO with John Lee Dumas
Listen to the Episode Below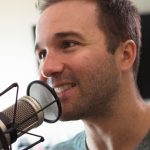 Episode 075 – John Lee Dumas is the founder and host of EOFire, an award winning podcast where he interviews today's most successful Entrepreneurs 7 days a week.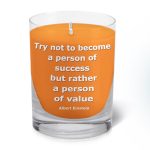 JLD has interviewed over 1400 Entrepreneurs and EOFire generates over 1 million monthly listens. John's latest project is The Freedom Journal; a gorgeous leather bound journal that guides you in accomplishing your #1 goal in 100 days.
Launched on Kickstarter, it raised 453K in 33 days and became the #6 most funded publishing project of all time.
Do you have an idea for a book you've been thinking about for years … or have you been considering starting your own business? Whatever your goal may be, take action to see it through. You can learn more at TheFreedomJournal.com.
The Freedom Journal
Creating The Freedom Journal [3:41]
What you will learn and achieve with The Freedom Journal [5:25]
Candle Flickering Moments
The challenge of writing a physical book [17:35]
Business Building Insights
It's all about one big domino [7:50]
Why imperfect action is the way to go [9:09]
What's the worst thing we can do? [10:14]
The Pomodoro Technique [13:31]
The Unique Value Distinguisher (UVD) [16:02]
Valuable Book
The Freedom Journal | Accomplish your #1 goal in 100 days by John Lee Dumas

Contact Links
Website
Facebook
Instagram
Twitter
LinkedIn
If you found value in this podcast, make sure to subscribe and leave a review in Apple Podcasts or Google Podcasts. That helps us spread the word to more makers just like you. Thanks! Sue