092 – An "Off the Cuff" Fashion Idea Becomes Reality with Amy Olson of Kuhfs
Listen to the Episode Below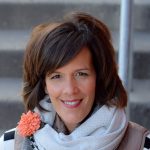 Episode 092 – Amy is a stay at home mom who launched an accessory business after coming up with an awesome idea.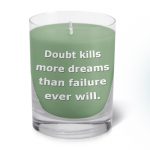 She was looking for a product that would add style to her boots and compliment any outfit. When that product couldn't be found, she decided to create it herself.
Amy didn't have any experience in the fashion industry and had no idea how to go about getting her product made. She didn't even know how to sew! But she borrowed her mom's sewing machine and took it one step at a time.
Two years later, here she is, growing a successful business.
Amy's been happily married for 20 years and has two sons, ages 12 and 14.
The Kuhfs Story
A description of Kuhfs [3:32]
How Amy came up with the idea [4:53]
The steps Amy took to create the product [6:50]
Getting genuine feedback on Kuhfs in a creative way [7:49]
How Amy presented Kuhfs to the market for the first time [10:40]
Winning the Push Award from Thinker Profit and how it helped grow the biz [11:36]
Amy's newsletter strategy for customer retention [24:52]
Candle Flickering Moments
Manufacturing – How does this work in the fashion industry? [16:53]
Business Building Insights
An honest discussion about Facebook Live [14:24]
Why Amy thinks Facebook Live could be good for her business [15:43]
What you should do if you don't know the answer to something [18:58]
The value in switching to the right target market [21:07]
Success Trait
Creativity and Curiousity [26:58]
Productivity/Lifestyle Tool
Amy relies heavily on her day planner to make sure her goals are accomplished [28:34]
Recommended Reading and Listening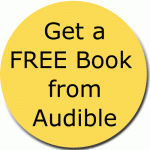 Dot Com Secrets: The Underground Playbook for Growing Your Company Online by Russell Brunson
Contact Links
Website
Facebook
Instagram
Twitter
Pinterest
If you found value in this podcast, make sure to subscribe and leave a review in Apple Podcasts or Google Podcasts. That helps us spread the word to more makers just like you. Thanks! Sue