152 – Your Purpose Can Change the World with Lady Bird Johnson
Listen to the Episode Below
Podcast: Play in new window | Download
Subscribe: Apple Podcasts | Android | RSS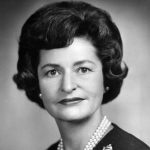 Episode 152 – In honor of March being Women's History Month, I want to take you back in time.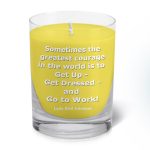 We will be talking with Lady Bird Johnson, the wife of the 36th President of the United States, Lyndon B. Johnson. Lady Bird Johnson's life spans the 20th century from 1912-2007.
This is a century in which the role of women changed dramatically. Lady Bird herself said that her life was, "A part for which I never rehearsed."
Rebecca Bloomfield has professionally presented famous women in history and performed at the Lyndon Johnson Library. Listen here as she describes being invited to a small dinner party with Lady Bird Johnson which led to her detailed knowledge of stories that had never been told. [41:59]
Lady Bird Johnson's Story
How she got the name Lady Bird. [4:13]
With the loss of her mom, she was sent away. [5:28]
The Austin, TX college years. [7:52]
Meeting Lyndon. [8:56]
What a marriage proposal! [11:00]
Life on the campaign trail begins. [12:39]
The attack on Pearl Harbor changed Lady Bird Johnson's role. [17:40], [22:28]
Segregation – things needed to change. [26:53]

Candle Flickering Moments
After WWII Lady Bird lost her purpose … but found a new one! [24:26]
The Assassination of John F. Kennedy. [30:20]
Business Building Insights
Look to your talents. There are many ways to get to the same result. [15:42]
The Whistle Stop Train Campaign, another purpose for change in the country. [33:22]
Examples of results from seeking your purpose: The Beautify America Project and Head Start. [36:30]
Advice for women of today. [39:44]

Rebecca's Triology of Historical Women Episodes
021 – A Lesson in Courage and Impact – Abigail Adams
125 – A Courageous Journey to American Back in 1841 – Elizabeth Meyer
152 – Your Purpose Can Change the World – Lady Bird Johnson
Contact Links
Gift Biz Resources
Where are you in your business building journey? You may be further along than you think. Take this quiz to find out. At the end, you'll have access to a free download to help you along. P.S. This is not a quiz where your result gets published to social media. It's for your eyes only :o)
Feel the pride and satisfaction of turning your passion into a profitable business. Become a member of the Makers MBA program and access valuable videos, worksheets, and guides and connect with a community of gift biz builders just like you. It's time to get moving on your dream. Get started today!
If you found value in this podcast, make sure to subscribe and leave a review in Apple Podcasts or Google Podcasts. That helps us spread the word to more makers just like you.
Thanks! Sue