135 – Oops! Macys! with Liz Wain of Wain's World
Listen to the Episode Below
Podcast: Play in new window | Download
Subscribe: Apple Podcasts | Android | RSS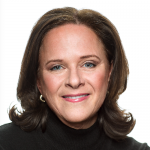 Episode 135 – In 1987, Liz's career began where most designer's peak – at Barney's of New York. There she made a name for herself with a single napkin. Liz evolved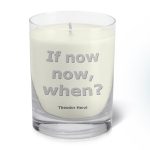 her couture linen collection into a lifestyle brand with a hold in more than 1200 luxury retailers worldwide.
Since then she's been intimately involved with such brands as the Thomas Kinkade Collection of Fine Jewelry, Nostalgia Home Fashions, Enesco, Things Remembered and more.
Today she is a sought after consultant through her company Wain's World, where she works with an elite list of top world brands.
Liz prides herself on building businesses through developing relevant and compelling collections of products and services.
She focuses on creating and implementing strategic initiatives across branding, product design and development, and sourcing and licensing.
Liz's Story
It all started with college bed sheets. [5:41]
A bold move and a commitment to her grandmother. [ 7:20]
A not-so-chance encounter. [10:04]
The power of … a paint rag? [11:38]
Liz reflects on the benefit of moving away. [15:53]
Her first steps. But oops! [20:28]
Approaching Barneys. [25:58]
Candle Flickering Moments
Lost linen and the scurry to replenish product as best she could. [32:55]
Business Building Insight
Accountability and surrounding yourself with the right people. [9:10]
Find the void in the marketplace. [9:33]
Appearances are not always what they seem. [10:43]
Most of us have started from nothing. [15:02]
Having a board of directors or something similar. [17:00]
Don't overthink your business. [18:32]
Dealing with demand and growth. [25:58]
Timing is key. [28:51]
How Liz retained her large accounts despite knock-offs. [35:15]
Liz's perspective on fashion today. [36:34]
The first thing to do when you approach a new client. [37:50]
Customer feedback and product evolution. [39:41]
How to approach a local shop to stock your product. [41:46]
Final Advice
If you are just starting out, do your research and then trust your gut. [44:43]
Contact Links
If you found value in this podcast, make sure to subscribe and leave a review in Apple Podcasts or Google Podcasts. That helps us spread the word to more makers just like you. Thanks! Sue