136 – It's About Finding a Happy Life with Maureen Basile of Maureen's Sweet Shoppe
Listen to the Episode Below
Podcast: Play in new window | Download
Subscribe: Apple Podcasts | Android | RSS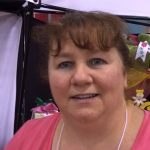 Episode 136 – Distraught by the lack of handmade chocolates in her area of East Longmeadow, MA, Maureen realized she had to save others her despair and bring her community mouth-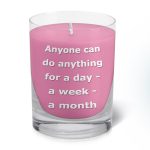 watering homemade treats!
Fortunately, Maureen was sitting on many original recipes and took to perfecting them before presenting them to the town's people.
Made fresh daily with wholesome real ingredients, she began standing over hot boiling pots to create the perfect candy. Candy whose only preservative is the love folded into it by the chocolatiers of in her shoppe.
Maureen believes that chocolate is a blank canvas from which, not only traditional pieces of fine chocolate can be created, but fun, whimsical and ultimately incredible tasting confections can be crafted to create smiles!
The Maureen's Sweet Shoppe Story
Her key to happiness was not to use her law degree. [4:54]
Cotton candy to lollipops to chocolate. [6:03]
The mall kiosk. [7:04], [13:36]
What Maureen did before she opened her shoppe. [11:29]
Why the name of her business. [13:09]
An email list confession [24:17]
Candle Flickering Moments
Realizing her sought after degree would be shelved. [8:32]
Growth to sustain the business. [15:01]
Identifying how to be different. [25:57]
Business Building Insights
Advice for making a career change. [10:25]
Step by step. How to do a grand opening. [18:33]
Juggling the candy truck and chocolate shoppe. [22:06]
Repeat business comes from in-store customer connections. [32:34]
Corporate customer experience and advice. [34:39]
A Brand New Product
Teaser description of the new product. [30:00]
LINK TO THE NEW PRODUCT ONCE IT'S REVEALED!
Words of Advice to a Newbie
Have a next egg to fall back on. [43:07]
Networking is key. [43:29]
Productivity/Lifestyle Tool
Square – Accept credit cards anywhere. Sign up and they will send you a free reader.
Contact Links
Website
Facebook
Twitter
LinkedIn
If you found value in this podcast, make sure to subscribe and leave a review in Apple Podcasts or Google Podcasts. That helps us spread the word to more makers just like you. Thanks! Sue