082 – Ensuring Success at Your Business Event with Mindy Moore of Ravinia Festival
Listen to the Episode Below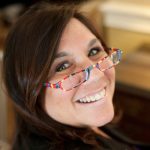 Episode 082 – Mindy Moore is the Director of Events and Dining Services at Ravinia, the largest outdoor music festival in North America.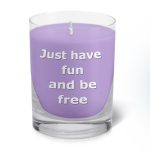 She has been in the hospitality business for over 40 years. Mindy worked at the Rehabilitation Institute of Chicago (RIC), where they merged the development and marketing departments to create a new position for her. Before that she spent the 1990s working for basketball legend Michael Jordan as Director of Catering and Events at his restaurant.
An undergraduate student at the University of Miami, she graduated with a degree in Speech Communication and has been talking ever since.
She's worked for Lettuce Entertain You at the Pump Room, where Rich Melman said, "You should make a living at this," and created the "Grande Dame" position for her.
Over the years, she has opened many restaurants and worked with some of the finest hospitality professionals in the business.
Business Inspiration
The party that brought to light Mindy's interest in the hospitality industry [17:10]
Candle Flickering Moments
An event that could have been disaterous and how Mindy came to the rescue [19:15]
Business Building Insights
Why take the time, money, and energy to host an event? [4:34]
Client Appreciation Event advice [7:26]
The first steps to take when planning your event [9:17]
Who's on "The Team?" [10:10]
How to work best with an event planner [12:01]
Your goal for the event [15:20]
Advice and timing on the formal welcome and closing activities [22:53]
Technology is hot! [24:41]
Let's talk details [25:10]
How Mindy stays up on the current trends [30:29]
Considering a career in hospitality? Mindy has a twist for you to consider  [34:22]
Success Trait
Mindy describes herself as a "go with the flow kinda gal." She's also warm, hospitable, organized, and a great listener [26:56]
Productivity/Lifestyle Tool
Keeping up with each event works best with Mindy's physical schedule book where she creates a timeline and links it all to outlook [29:49]

Contact Links
Website
Facebook
Instagram
Twitter
LinkedIn
If you found value in this podcast, make sure to subscribe and leave a review in Apple Podcasts or Google Podcasts. That helps us spread the word to more makers just like you. Thanks! Sue