054 – Finding Your Life Purpose with Monika Zands
Listen to the Episode Below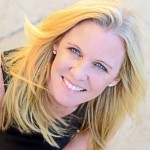 Episode 054 – Monika Zands is an executive business consultant and life strategist who loves to help successful entrepreneurs tap into their greatness and build global empires. Her unique ability is to see through people's perceived limitations and help them recognize and use their true gifts and expertise to build their unique and specific LEGACY.
A graduate of UCLA and a certified Master of Neuro-Linguistic Programming, Monika uses her broad range of business experience, including a Master's in Spiritual Psychology, advanced business training, and twenty years of corporate leadership facilitation to support her clients to achieve massive results, experience joy in the process, and effectively develop deeper, more profound communication and relationships in their life.
Monika is a best-selling author and the Founder of Mom Academy a business and life empowerment program for moms and The Next Level™, a business mastery program designed for people to tap into their greatness and bring their life and business to the next level of success. Selected as one of America's PremierExperts™, Monika has taught her innovative technology on stages around the country, inspiring audiences with her heart-centered approach to achieving life-altering results.
Monika loves adventure. She speaks three different languages and has been taught the fine art of gourmet cooking at The Culinary Institute of America Greystone in Napa Valley. She's traveled to over fifteen countries, has completed five triathlons, and met her adoring husband on the UCLA sailing team. Her biggest adventure and success to date has been parenting her three loving children.
She lives and teaches by her motto: See your greatness. Be your greatness. Pay it forward.™
Motivational Quote


Life Inspiration
The uniqueness theory [6:28]
How to see your unique gifts [7:23]
How to know if your on YOUR right path [21:20]
A special message for moms [35:06]
Business Inspiration
How personal strengths and creative expression merge [9:38]
Brene Brown's TED Talk and how it applies to creative minds [11:12]
Candle Flickering Moments
Monika's natural gift was squashed at age four  [13:10]
The result of a serious accident brought new perspective [18:29]
A limited perspective lead to "100 Ways to Love Yourself" [40:04]
Business Building Insight
Building a network of champions [24:32]
Storytelling – What can it do for your business [27:48 ]
Success Trait
Love – hear Monika's message [37:31]
Productivity/Lifestyle Tool
Bedtime Intention Explained [41:43]
Valuable Book

 The Untethered Soul: The Journey Beyond Yourself by Michael A. Singer
Contact Links
Website
Facebook
Twitter
LinkedIn
Pinterest
Instagram
If you found value in this podcast, make sure to subscribe and leave a review in Apple Podcasts or Google Podcasts. That helps us spread the word to more makers just like you. Thanks! Sue