111 – "Morganize" Instagram and Your Biz with Morgan Sutton
Listen to the Episode Below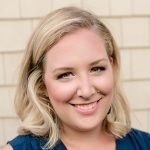 Episode 111 – Morgan Sutton is the Director of Operations at Susan B. Zimmerman Enterprise. With a Master's in Engineering Management, she directs all business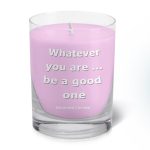 operations, logistics, and online automation systems for social media educator, Sue B. Zimmerman. Since the company's start almost 5 years ago, she has been a core driver of the development of Sue B.'s popular brand and online education courses.
As a certified Ontraport consultant, Morgan is responsible for the back-end operations of SBZ Enterprise. She is passionate about making the lives of small business owners easier through efficient & effective systems. As the company's go-to problem-solver, her love of automation and a well-organized spreadsheet allows SBZ to run like a well-oiled machine. Morgan shared her excitement for social media analytics and marketing systemization on the CreativeLive Stage in November 2014 in the course "Sell More with Instagram" and in 2015 with "Get Social: Connecting Your Business Channel's".
What does "Morganize" Mean?
Morgan's backstory and her pivot from engineering to her life today [3:18]
The "One Sitting Rule" for tackling projects [13:48]
A Roadblock warning [15:26]
The basic steps to create a blogging plan [17:59]
The biggest step after a blog is posted [20:05]
Using dropbox for managing images [21:07]
Details on the SBZ graphics/posting strategy [21:43]
More graphic advice [24:49]
A chat about communication automation. [25:56]
Instagram Ads
Why you should be looking at Instagram Ads [7:06]
The first thing to do if you're just starting with Instagram Ads [7:32]
Are you new to Instagram overall? [8:30]
Instagram Ads vs. Facebook Ads [9:15]
Message and image advice [10:08]
Instagram Story Ads [12:08]
All the details on Instagram Stories
Success Trait
Execution is everything [29:01]
Productivity/Lifestyle Tool
Dropbox – Cloud based file storage
Canva – Design program for all your online graphics
Google Drive – Cloud storage and file backup
MailChimp – Email and marketing platform
Zapier – Connect your apps and automate workflows
Recommended Reading and Listening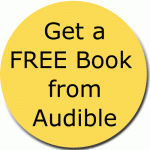 The Twelve Week Year by Brian P. Moran
Contact Links
Website
Facebook
Instagram
LinkedIn
If you found value in this podcast, make sure to subscribe and leave a review in Apple Podcasts or Google Podcasts. That helps us spread the word to more makers just like you. Thanks! Sue