087 – Pampering with Purpose with Regina Disilvestro of RD Alchemy
Listen to the Episode Below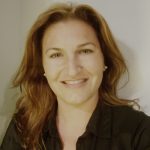 Episode 087 – Since 2003 R.D. Alchemy Natural Products has been freshening the world with a wide selection of over 300 organic, natural products consisting of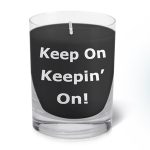 skincare, body care, aromatherapy, dietary supplements, makeup, and more.
These products are made in house in small batches, bottled and labeled by hand and are 98-100% organic, free from synthetic fragrance, preservatives, colorings, phthalates, sulfates, and are cruelty free.
Their products have been showcased at the Golden Globes and Academy Award shows, numerous local and national magazines, and on videos for eHOW. They also provide wholesale, private label, and custom formulation of products for dozens of companies from the single entrepreneur to larger, international corporations.
You can feel good about purchasing R.D. Alchemy products too as a portion of all profits goes toward research and development of natural treatments for cancer and neurodegenerative diseases via their research facility; Alchemy Research Institute.
The R.D. Alchemy Story
How Regina's love of herbs and science led to R.D. Alchemy. [3:24]
Expanding the product line revolved around the need for healthy products. [6:14]
The medicinal aspect of the business. [10:43]
Closing the retail shop to focus of growth in research. [13:38]
Customer retention plan after retail close. [21:07]
Candle Flickering Moments
Groupon doubled the business … BUT! [15:53]
Business Building Insights
3 questions to answer when you are creating a product. [7:26]
Planning for the future of your full product line. [9:16]
Managing two diverse sides of the business; retail and research. [13:03]
Working through a difficult situation and rallying the staff. [17:16]
Video's role in business development. [23:02]
Advice about giving up on your idea. [24:29]
Success Trait
Regina says stamina and never giving up is important to building and staying in business. [24:10]
Productivity/Lifestyle Tool
List making is key. Not only pen and paper but Regina also uses the Notes App on her phone.
Recommended Reading and Listening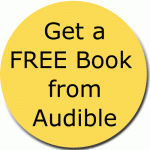 Secrets of Closing the Sale by Zig Ziglar
Contact Links
Website
Facebook
Instagram
Twitter
Pinterest
LinkedIn
If you found value in this podcast, make sure to subscribe and leave a review in Apple Podcasts or Google Podcasts. That helps us spread the word to more makers just like you. Thanks! Sue