089 – POP! that Imposter Thinking with Mireya Esquivel of Round Like Me
Listen to the Episode Below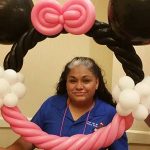 Episode 089 – Mireya is a Certified Balloon Artist (CBA) and a Master Certified Party Decorator (MCPD).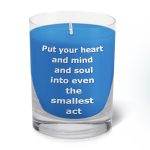 She has been working in the balloon industry for seven years and received her certification in 2014.
Mireya recently started her home based business and is working full time doing balloon décor.
I ran into Mireya at the America's Baking and Sweets Show. She was selected to do the décor for the show and it caught my eye. After talking with her, I just knew we had to have her on the show to share her story.
The Business of Balloons
When Mireya identified her love for balloons [4:40]
Learning the craft [5:27]
What drives Mireya's passion for balloons [6:44]
An emotional balloon moment [8:48]
Legalities behind balloon designing [12:41]
Candle Flickering Moments
Getting her business license and claiming her name proved to be more than Mireya expected [15:39]
What to do when the imposter questions start up [18:36]
You should fight for what you love [22:14]
Business Building Insights
The reason why you want to be certified in your craft [10:02]
Getting your first customer and growing from there [23:16]
Facebook ads and more [26:12]
Progressing into teaching the craft of balloon design [29:02]
Success Trait
Being a creator and having the talent to make things [32:20]
Recommended Reading and Listening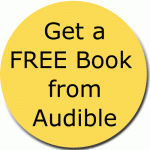 I Declare: 31 Promises to Speak Over Your Life by Joel Osleen
Contact Links
Website
Facebook
Instagram
Twitter
LinkedIn
If you found value in this podcast, make sure to subscribe and leave a review in Apple Podcasts or Google Podcasts. That helps us spread the word to more makers just like you. Thanks! Sue