078 – Moving into a Shop on Main Street with Ryan Newberry
Listen to the Episode Below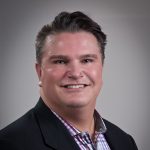 Episode 078 – Ryan is originally from a small farming community in Northwest Missouri.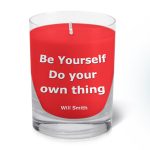 He's been in sales for over 20 years and it's definitely his career passion; first banking and now real estate. I'm not surprised he's so successful. He's got a style that works; friendly, helpful, and sincere.
Ryan lives on the North Shore of Chicago with his husband, Brian, who owns an upscale boutique eye lash salon in Highland Park.
Currently with Berkshire Hathaway, he's going to share tips on the industry that will be particularly beneficial if you are considering a brick and mortar store for your business.
Business Inspiration
Ryan's entrance into a career in real estate [4:57]
Candle Flickering Moments
Advice for working with contractors when you're building out your new space [18:25]
Business Building Insights
Relationships are the name of the game [3:30]
The first steps when you begin thinking about a brick and mortar shop [8:54]
Working through negotiations with your realtor [12:02]
The role of the city in your business location [14:46]
Understanding a Letter of Intent [16:44]
How to make sure you choose the right realtor for you [20:59]
An around good management tip [25:48]
Success Trait
The confidence and strength of being yourself [24:47]
Productivity/Lifestyle Tool
The power and a success story dealing with handwritten notes [27:38]
Valuable Book
Warren Buffett's Management Secrets: Proven Tools for Personal and Business Success by Mary Buffett and David Clark

Contact Links
If you found value in this podcast, make sure to subscribe and leave a review in Apple Podcasts or Google Podcasts. That helps us spread the word to more makers just like you. Thanks! Sue