070 – Starting a Biz – Gift Baskets and Beyond with Shirley Frazier
Listen to the Episode Below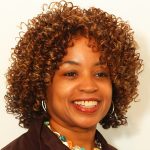 Episode 070 – Shirley George Frazier is recognized as the world's authority on gift baskets and as one of the foremost experts on starting a business from scratch.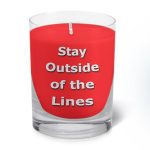 In business since nineteen ninety, Shirley is head basketologist at Gift Basket Business dot com. She helps creative people and aspiring entrepreneurs to create a great life for themselves and their families by turning their passion into a fun and rewarding business at home, in a store, or other setting.
Shirley's books include How to Start a Home-Based Gift Basket Business, The Gift Basket Design Book, and Marketing Strategies for the Home-Based Business.
Shirley conducts seminars at conferences and trade shows, provides small business advice on CNBC, and publishes articles in worldwide newspapers and magazines. Most of all, she loves helping entrepreneurs like you decide how to start a business that stays as small as you want or grows as large as you dream.
Business Inspiration
Shirley is from a long line of Entrepreneurs but here is the moment that sparked her idea. [3:60]
Candle Flickering Moments
The eye-opening experience of working with her first corporate account. [15:03]
Working through the surprises of a HUGE wine company project. [18:21]
The Gift Basket Business
The history of the gift basket business … and where it is today. It's an interesting story! [7:02]
The reality of being in the business of gift baskets. [11:31]
Business Building Insights
The impact her time in the corporate world had on Shirley's future. [8:39]
The value of getting another set of eyes on the situation when issues arise. [22:52]
Shirley's pivot from her gift basket company to training and coaching. [25:07]
How to bring in business by going towards the opportunity, not waiting for it to come to you. [28:05]
Tips on how to get your name in print. [31:14]
Success Trait
Shirley holds integrity as one of her top personal values. She gives a powerful statement here. [33:03]
Productivity/Lifestyle Tool
The traditional pen and paper are Shirley's go to tools.
Valuable Book
The Path: Creating Your Mission Statement for Work and Life by Laurie Beth Jones

Contact Links
Website 1
Website 2
Facebook
Instagram
Twitter
LinkedIn
If you found value in this podcast, make sure to subscribe and leave a review in Apple Podcasts or Google Podcasts. That helps us spread the word to more makers just like you. Thanks! Sue