093 – Yes! You Should Consider Writing a Book! by Tom Corson-Knowles
Listen to the Episode Below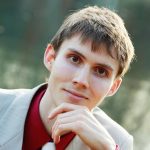 Episode 093 – Tom Corson-Knowles is a serial entrepreneur, blogger and international bestselling author. He started his first business at age 13, manufacturing SAD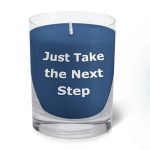 lamps out of his father's garage. By the time he graduated from Indiana University Kelley School of Business at age 22, he was earning a full-time income from his first successful business which he started in his dorm room.
Tom then decided to share the keys to success that he had learned along his journey to becoming a financially independent entrepreneur through his books, videos, and seminars. Today, he teaches new and established authors and writers how to achieve incredible success by writing and selling ebooks on Amazon Kindle.
Tom is the founder of EbookPublishingSchool.com, a free video training program for any author who wants to learn how to successfully write, publish, and market their own ebooks.
Tom is also the founder of TCK Publishing, an international trade book publisher that is leading the industry in providing advanced marketing support for authors. TCK Publishing specializes in marketing for both fiction and non-fiction authors to help get their messages and stories out to millions of readers all over the world.
Tom's bestselling books include Secrets of the Six-Figure Author, The Kindle Publishing Bible, Facebook For Business Owners, How To Make Money With Twitter and The Kindle Writing Bible, among others.
About Writing a Book
Why write a book? [4:13]
Who can write a book? [9:23]
3 Components to publishing a book [11:28]
The first step [12:09]
What to do about "writer's block" [13:54]
Amazon for market research [14:56]
Ways to make your book unique [18:55]
How long should your book be? [24:37]
Editing – it's more than you think [35:30]
About Publishing a Book
Traditional publishing versus self publishing [28:01]
Ebook versus hard copy versus audio books [30:25]
Marketing is a long term game [31:27]
How much will the entire process cost? [33:25]
Book Writing Tools
Online calculator for determining the value of amazon sales per book [17:41]
Free formatting tools [23:48]
Productivity/Lifestyle Tools
Fiverr – The marketplace for creative and professional services.
Upwork –  The world's largest online workplace where savvy businesses and professional freelancers go to work.
Recommended Reading and Listening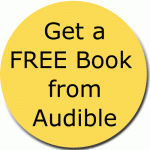 Secrets of the 6-Figure Author: Mastering the Game of Writing, Publishing and Marketing Books by Tom Corson-Knowles
Contact Links
Website
Facebook
Twitter
LinkedIn
If you found value in this podcast, make sure to subscribe and leave a review in Apple Podcasts or Google Podcasts. That helps us spread the word to more makers just like you. Thanks! Sue