153 – Knitting a Business Plan with Jodi Pavey of J Pavey Designs
Listen to the Episode Below
Podcast: Play in new window | Download
Subscribe: Apple Podcasts | Android | RSS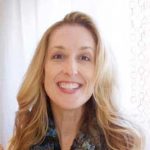 Episode 153 – Jodi Pavey is the owner J Pavey Designs located in the San Francisco Bay Area.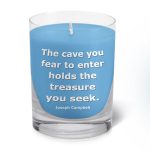 On her Etsy shop you will find hand made knitted fashion accessories and home goods.
Her love of knitting started as a hobby and quickly transitioned into a business 12 years ago.
Today, Jodi is also an established designer and shares her love of the craft through teaching knitting and crochet.
The Start of J Pavey Designs
After Jodi lost her corporate job, her husband suggested that she do something she loves. So she started selling her knitted creations. It was a success particularly because they were unique and based on her own designs. Shortly thereafter, she was invited to teach knitting at a local venue. From there things blossomed into the business she has today.
Business Building Insights
It takes time to build a business.

Let your friends and family know about your hobby and things you love to do. You never know where that can lead in terms of connections and career opportunities.

Prioritizing projects is key to productivity, especially if you are running two businesses.

Etsy is an affordable and easy platform for makers. To be successful on Etsy, you do need to stay up-to-date with their program and continually update your shop.

No matter what platform you are on, marketing your business is key!

For Jodi, investing in a photographer helped increase the professionalism of her Instagram account and laid the groundwork for a formal marketing plan. She advises that collaboration is worth investigating.
Resources Mentioned
Planoly – Manage, plan, and schedule your Instagram posts from your computer and mobile phones.
Facebook Live – A fun, engaging way to connect with your followers and grow your audience.
Google Docs – Create a new document and edit with others at the same time — from your computer, phone or tablet. 
Contact Links
Website
Facebook
Instagram
Blog
Gift Biz Resources
Where are you in your business building journey? You may be further along than you think. Take this quiz to find out. At the end, you'll have access to a free download to help you along. P.S. This is not a quiz where your result gets published to social media. It's for your eyes only :o)
Feel the pride and satisfaction of turning your passion into a profitable business. Become a member of the Makers MBA program and access valuable videos, worksheets, and guides and connect with a community of gift biz builders just like you. It's time to get moving on your dream. Get started today!
If you found value in this podcast, make sure to subscribe and leave a review in Apple Podcasts or Google Podcasts. That helps us spread the word to more makers just like you.
Thanks! Sue