096 – A Live Birthday Lamb Created a Plan with Teresa Perleberg of Bear Creek Design and Felting
Listen to the Episode Below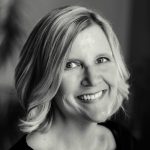 Episode 096 – Bear Creek runs through the pasture of Jeff and Teresa Perleberg's property in North Dakota.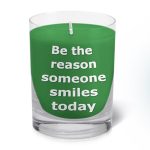 They raise sheep, cattle and chickens.
It's the sheep from her property that provide the wool for Teresa's business, Bear Creek Design and Felting.
Teresa has been selling her one of a kind needle felted art online since 2006. Two years later she opened her Etsy shop.
As her business continues to evolve, Teresa has designed several beginner and advanced needle felting kits so others can learn her techniques and enjoy the craft as well.
The Bear Creek Design and Felting Story
A product description. [4:00]
Teresa gives the basics of how a sculpture is made. [5:10]
All about the live birthday lamb. [6:00]
The start of teaching classes and then kits. [8:51] and [25:29] and [26:20]
Email communication for customer retention. [22:23]
Candle Flickering Moments
A discussion about trying to do everything yourself. [15:33]
A classroom challenge and what she'd do different next time. [27:11]
Business Building Insights
Providing proof of concept [7:47]
Selling online – Ebay versus Etsy [18:29]
Online video classes. [11:40]
Considering virtual assistants. [17:00]
Etsy promotion through Google Ads. [19:12]
What about trade shows? [20:50]
Success Trait
Teresa's determination to reach her goals has been key to building her business. [28:50]
Productivity/Lifestyle Tool
Ultimate WordPress Help [12:17]
The Bullet Journal  [29:32]
Recommended Reading and Listening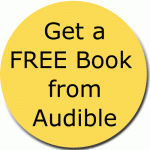 Virtual Freedom by Chris Ducker
The Total Money Makeover by Thomas Nelson
Contact Links
Website
Facebook
Instagram
Twitter
Etsy
If you found value in this podcast, make sure to subscribe and leave a review in Apple Podcasts or Google Podcasts. That helps us spread the word to more makers just like you. Thanks! Sue