184 – Goo Goos, Moon Pies and a Guitar Box with Shelia Horvath of HeavenlyTreats4U
Listen to the Episode Below
Podcast: Play in new window | Download
Subscribe: Apple Podcasts | Android | RSS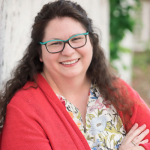 Episode 184-  Shelia is the founder and owner of Heavenly Treats 4 U, a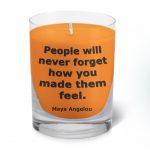 custom gift basket company based in Nashville, Tennessee.
Shelia's entrepreneurial spirit, hard work and long hours provide the leverage to go places she never thought could be possible.
What was born out of the hospitality industry and a passion to design, has blossomed into something quite amazing; touching so many people with a little basket of cheer.
Shelia is proud to have earned the coveted Gift Designer Certification. She has been featured on the cover of the gift basket industry magazine Trends & Tips and was a keynote speaker at the 2017 National Gift Basket Convention.
This year Shelia added author to her list of accomplishments in the collaborated book, "Simply Inspired."
Shelia and Dan have been married for 35 years. They have two boys and an adorable grandson, Gabriel.
Business Building Insights
When you move a business to a new town, you're basically starting over.
Make something that can be reproduced and market to the masses.
Make your products unique and include a Signature Product.
You'll grow by making yourself stand out and have people talking about you.
Branch out. When it comes to your initial niche, don't feel you have to stay solely in that lane.
A good product and good packaging go hand in hand.
Realize the value of being able to duplicate.
Don't lose sight of your core product and vision.
There's always something new to learn.
Contact Links
Website
Facebook
Instagram
Twitter
LinkedIn
Gift Biz Resources
Learn to make money doing what you love. You're a gifter, baker, crafter, or maker … and you're stuck in a day job. You'd love to turn your one-of-a-kind jewelry or heavenly chocolate into a profitable business, but you have no idea where to start. How the heck do people turn their creative business dreams into reality?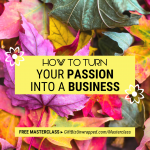 Learn the ONE thing that will take you from 'hobbyist' to 'pro' in no time
Discover the 5 crucial steps to give your business a solid foundation and set you up for massive growth
Find out how to be 2 steps ahead in your business so that your customer starts chasing you!
It's time to get out of your rut and dive into your future headfirst! Stop wondering about your next steps — instead, pour yourself something delicious, sit down, and let me show you how to turn your hobby into a money-making business.
If you found value in this podcast, make sure to subscribe and leave a review in Apple Podcasts or Google Podcasts. That helps us spread the word to more makers just like you.
Thanks! Sue