151 – Your Left Brain is a Bully with Jill Fleming of Beyond Logic Coaching
Listen to the Episode Below
Podcast: Play in new window | Download
Subscribe: Apple Podcasts | Android | RSS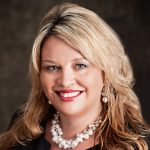 Episode 151 – Jill Fleming is sought after speaker, best selling author, and trusted advisor.
While living on a cattle ranch in a tiny town somewhere in the middle of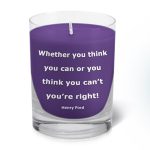 Nowhere, Nebraska, Jill didn't have the luxury of calling for help when something didn't work. Instead, she learned to tap into her intuition so she could rapidly create solutions and get right back to business.
That explains why she has such a keen eye for seeing things from a different perspective and is especially gifted at helping her clients uncover the next best steps to take in order to create their lives at their highest potential.
As an intuitive business strategist and facilitator of freedom, Jill guides entrepreneurs and professionals through the process of clarifying their vision and creating step-by-step fulfillment plans so they can live their best life, starting now.
Jill's Story
Jill's experience growing up in a small town and it's advantages. [5:21]
A friend's prompting kicked her into action. [8:30]
Why Jill loves coaching. [10:36]
What is behind Beyond Logic? [27:07]
Candle Flickering Moments
A realization that she wasn't happy even though she had a picture perfect life. [6:51]
Business Building Insights
You choose how to react to all situations. A client example [4:20]
The results of failure. [10:01]
Beware of "Border Bullies." [11:24]
What really is clarity? [13:18]
Can any passion be a business? [14:53]
Money is energy. [16:50]
Focusing communications based on recipient's schedule. [21:30]
Left brain logic – Right brain heart. [28:21]
Thoughts about dealing with stress and "Energy Vampires." [30:08]
How to break through what is uncomfortable. [34:35]
Final Insightful Tidbits
Be careful about the source of your advice. [36:57]
You are not your ideal client. [39:36]

Valuable Resource
Money Archetype Assessment [17:30], [23:50]
Free consult! [26:20]
Productivity/Lifestyle Tool
Boomerang for Gmail – Boomerang for Gmail lets you take control of when you send and receive email messages.
Contact Links
Website
Facebook
Instagram
Twitter
LinkedIn
Gift Biz Resources
Where are you in your business building journey? You may be further along than you think. Take this quiz to find out. At the end, you'll have access to a free download to help you along. P.S. This is not a quiz where your result gets published to social media. It's for your eyes only :o)
Feel the pride and satisfaction of turning your passion into a profitable business. Become a member of the Makers MBA program and access valuable videos, worksheets, and guides and connect with a community of gift biz builders just like you. It's time to get moving on your dream. Get started today!
If you found value in this podcast, make sure to subscribe and leave a review in Apple Podcasts or Google Podcasts. That helps us spread the word to more makers just like you.
Thanks! Sue