It started on a trip to Peru … with Stacey Horowitz of Shopping for a Change
Listen to the Episode Below
Podcast: Play in new window | Download
Subscribe: Apple Podcasts | Android | RSS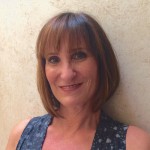 Episode 019 – Stacey is the founder of Shopping for a Change. This online marketplace consists of  fair trade products made by artisans from economically disadvantaged areas across the globe. The local artisans set their own price points, time, where they work and how they're paid. When you purchase from Shopping for a Change, half the net proceeds go to fund improvement projects abroad in the artisan communities … while the other half is directed by you, the shopper to a US based non-profit of your choice during the online checkout process.
Currently they are working with 60 artisan groups from 30 countries on 3 continents.
Stacey has received the Jefferson Award for Public Service and has been featured in a number of places including CNN, Mashable, Fast Company and Fine Cooking Magazine.
Motivational Quote

Business Inspiration
A trip to Peru and Stacey's reaction afterwards led to her commitment and plan on how to "give back". [7:19]
A Candle Flickering Moment
How Stacey handles the overwhelm that inevitably comes with starting and building a business. [14:35]
Business Insight
Live events are challenging based on the business model but they always product great sales results. [18:14]
Success Trait
Self discipline is a necessity when you work out of the house. [24:55]
Productivity/Lifestyle Tool
Shipping Easy – Shopify syncs automatically with ShippingEasy, downloading all your order details in minutes and helping you assign shipping preferences, rates and delivery options in real-time. No cut and paste. No manual updates.
Valuable Book
This is No Ordinary Joy by Sarah Symons
Fast Company
Inc Magazine
Contact Links
Website
Facebook
Twitter
Pinterest
LinkedIn
If you found value in this podcast, make sure to subscribe and leave a review in Apple Podcasts or Google Podcasts. That helps us spread the word to more makers just like you. Thanks! Sue
>