181 – What We Can Learn from an Olympian Medalist with Aja Evans
Listen to the Episode Below
Podcast: Play in new window | Download
Subscribe: Apple Podcasts | Android | RSS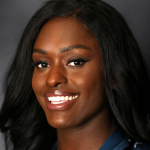 Episode 181 –  A two-time Olympian, Aja Evans, won a bronze medal in the 2014 Winter Olympic Games as a brakeman for the USA Women's Bobsled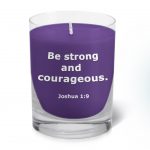 Team.
Throughout her track and field career, Aja was known for her dominance in both the sprints and shot put. At the University of Illinois, she won three Big Ten titles.
The 5-time NCAA Division 1 All-American recently competed in her second Olympic games in February at the 2018 Winter Olympics in South Korea. She and her driver Jamie Greubel-Poser placed 5th.
Aja comes from a family of elite athletes and in this podcast episode we're talking about the drive, the passion and the discipline needed to win.
Business Building Insights
Developing confidence in whatever you do is a game changer.
Embrace the psychological aspect of your journey.
Be mentally ready. If things change, you want to be able to bounce back quickly.
Working on strength, conditioning and speed applies as much to a business as it does to a sport.
Get in tune with your body so you know when to push and when to relax. This provides you with endurance as you go through peaks and valleys along the way.
In tough times, remind yourself why you are doing what your doing. Keep your eyes on the goal.
Write down specifically what needs to be accomplished each day. This is the key to increased productivity.
It's powerful when you learn to separate business from personal. In order to perform your have to be able to put feelings aside. You can do this with practice.
Be open to understanding and accepting different personalities.
You're meant to be happy and confident.
Resources Mentioned
Aspiring Journeys Ahead – More to come on this organization as it develops.
Contact Links
Gift Biz Resources
Where are you in your business building journey? You may be further along than you think. Take this quiz to find out. At the end, you'll have access to a free download to help you along. P.S. This is not a quiz where your result gets published to social media. It's for your eyes only :o)
Feel the pride and satisfaction of turning your passion into a profitable business. Become a member of the Makers MBA program and access valuable videos, worksheets, and guides and connect with a community of gift biz builders just like you. It's time to get moving on your dream. Get started today!
If you found value in this podcast, make sure to subscribe and leave a review in Apple Podcasts or Google Podcasts. That helps us spread the word to more makers just like you.
Thanks! Sue