095 – Cookbooks to Mixes to This! with Lisa Shively of Kitcheneez
Listen to the Episode Below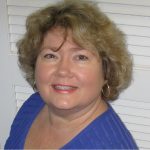 Episode 095 – Kitcheneez is the Direct Sales division of Lisa Shively's Kitchen Helpers, LLC.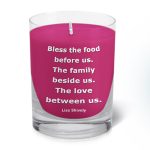 Kitchen Helpers is a food manufacturer geared to helping families enjoy more meals at home.
Lisa started her business by writing cookbooks. Then after years of hearing, "we want it quicker and easier," she decided that the only way to do this (other than going to their house and cook dinner herself), would be to create Quick Meal Mixes so they could have "her cooking" in their own home.
Lisa now has over 100 mixes that they mix and package daily to ship all over the US.
The Kitcheneez Story
In the beginning … [5:02]
The identification and creation of Kitcheneez [20:17]
A friend's need sparked the change of the Kitcheneez sales structure. [25:06]
Facebook's role in the growth of Kitcheneez [26:29] and [27:24]
Candle Flickering Moments
Be careful who you trust as you build your business. [7:28]
Business Building Insights
A perfect example of a business' message. [3:53]
Listen to your gut. [9:42]
Do you know your customer avatar? Lisa does! [21:22]
Getting customer feedback. [28:01]
How consultants sell under the Kitcheneez structure. [30:17]
The legal stuff. [31:38]
Advice on Craft Shows
2 booth display tips. [11:42]
Interacting with customers in a booth. [13:25]
Managing the flow in a booth with multiple workers. [16:28]
Food sampling and cooking to attract customers. [18:26]
Analysis results and the success of a show. [22:01]
Success Trait
Lisa loves to talk! Specially on the Celebrity Cooking Stage of the Southern Women's Shows [32:59]
Productivity/Lifestyle Tool
Having time for herself and reflect. [34:06]
Recommended Reading and Listening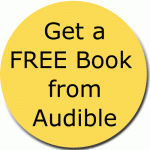 The Wisdom of Walt Disney: Leadership Lessons from the Happiest Place on Earth by Jeffrey A. Barnes
Contact Links
If you found value in this podcast, make sure to subscribe and leave a review in Apple Podcasts or Google Podcasts. That helps us spread the word to more makers just like you. Thanks! Sue