182 – Connect to Your Inner Voice with Katie Krimitsos of Biz Women Rock
Listen to the Episode Below
Podcast: Play in new window | Download
Subscribe: Apple Podcasts | Android | RSS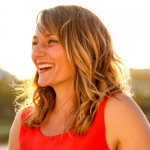 Episode 182 – Katie is a mom, wife, podcaster, and business strategist. She's also an adventurer, seeker and change maker.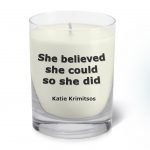 Katie is committed to brightening the light of women around the world in two ways. First, through her Biz Women Rock community, which supports women entrepreneurs. And most recently, through Meditation for Women, guided meditations that are specifically created with the special journey of women in mind.
These meditations are tools to help reconnect with the divine wisdom already inside of each us, so we may live our own, extraordinary lives.
Business Building Insights
We can create the life and business of our dreams.
Our journey as women is multi-dimensional and integrated. We are already the CEO of our life, the manager and organizer in charge of our lives and the lives of our family.
We are all in our own way with negative self talk and comparison.
If you believe it, you can do it.
Our lives and our business have to work together.
Meditation for Women connects you to your inner voice. It's a tool to get clear on your next best step versus what you've been told your path should be.
Meditation is the pause. It's a time to be quiet and detach from your whirlwind of thoughts, to realign and make adjustments.
Be intentional with how you show up in this life. Both in what you're creating and who you're being.
Meditation does not need to look like anything specific. It can be what you need in the moment. It can shift and can evolve.
Keep yourself humble and grounded. Humbled confidence.
Resources Mentioned
5 FREE Meditations for Women
Contact Links
Website – Meditation for Women Podcast
Website – Biz Women Rock
Facebook Page
Instagram
Twitter
Facebook Group
Gift Biz Resources
Learn to make money doing what you love. You're a gifter, baker, crafter, or maker … and you're stuck in a day job. You'd love to turn your one-of-a-kind jewelry or heavenly chocolate into a profitable business, but you have no idea where to start. How the heck do people turn their creative business dreams into reality?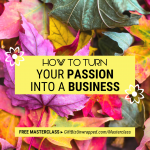 Learn the ONE thing that will take you from 'hobbyist' to 'pro' in no time
Discover the 5 crucial steps to give your business a solid foundation and set you up for massive growth
Find out how to be 2 steps ahead in your business so that your customer starts chasing you!
It's time to get out of your rut and dive into your future headfirst! Stop wondering about your next steps — instead, pour yourself something delicious, sit down, and let me show you how to turn your hobby into a money-making business.
If you found value in this podcast, make sure to subscribe and leave a review in Apple Podcasts or Google Podcasts. That helps us spread the word to more makers just like you.
Thanks! Sue