149 – Why Following Your Passion is Bad Advice! with Michael Gebben of Jumpstarters
Listen to the Episode Below
Podcast: Play in new window | Download
Subscribe: Apple Podcasts | Android | RSS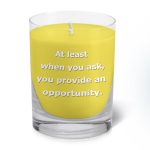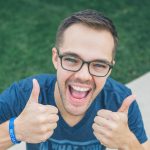 Episode 149 – Michael spent 7 years building a video company that was the envy of everyone in his field, GebbsTV.
Until one day, he woke up to the realization that he'd built a cage of his own making. He had given up too much of his life in the name of something that didn't really mean a whole lot.
So he hit reset, and over the last three years, has rebuilt his life and his career around what matters and in doing so, has profoundly changed his metrics for success.
Michael's current company Jumpstarters, helps creative entrepreneurs to get over the same hurdles that he was able to conquer, allowing him to work with individuals such as Tim Ferriss, Tony Robbins and Richard Branson.
Michael is a big believer in Massive Imperfect Action rather than getting stuck in the minutia and never moving forward.
Michael's Story
The fast version timeline of how he got to today. [3:36]
How he identified the need to change his path to photography. [6:36]
He didn't know about his special power yet. [7:30]
The My Way decision explained. [8:18]
The point of change. [15:56]
Pressure makes diamonds and it works perfectly for Michael. [17:11]
Candle Flickering Moments
A challenge presented by one of Michael's respected teachers. [20:46]
Taking the action despite a questioning fear. [27:06]
Business Building Insights
A lesson about how increasing your product's value isn't related to time. [9:24]
Why so many people know it's in the doing … but don't start. [12:20]
Failure is not a person. It is an event. (Zig Ziglar) [14:28]
Don't do this! It's a sign for you. [19:14]
Following your passion is bad advice. [20:08]
How Tim Ferris started. A good example of getting started by doing. [28:55]
There are a million ways to a single destination. [30:43]
Books Michael Recommends
Anything You Want by Derek Sivers
4 Hour Work Week by Tim Ferris

Get a FREE book from Audible HERE
Contact Links
Website
Facebook
Instagram
Twitter
LinkedIn
Gift Biz Resources
Where are you in your business building journey? You may be further along than you think. Take this quiz to find out. At the end, you'll have access to a free download to help you along. P.S. This is not a quiz where your result gets published to social media. It's for your eyes only :o)
Feel the pride and satisfaction of turning your passion into a profitable business. Become a member of the Gift Biz Builder program and access valuable videos, worksheets, and guides and connect with a community of gift biz builders just like you. It's time to get moving on your dream. Get started today!
If you found value in this podcast, make sure to subscribe and leave a review in Apple Podcasts or Google Podcasts. That helps us spread the word to more makers just like you.
Thanks! Sue