171 – Create Your Own Mastermind Magic with Natalie Eckdahl of Biz Chix
Listen to the Episode Below
Podcast: Play in new window | Download
Subscribe: Apple Podcasts | Android | RSS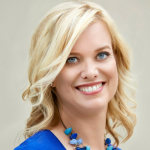 Episode 171 – Natalie is a Business Strategist and High Performance Coach who helps high-achieving women entrepreneurs across industries and time zones build, grow and scale their business while avoiding overwhelm.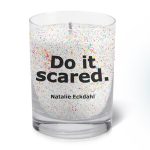 She's the Founder of the BizChix Community, Podcast, Programs and Events and has been recognized as "One of the Top Women in Business to Listen to." She has also been featured in Inc, Fast Company, Huffington Post and Entrepreneur.
Natalie brings a multidisciplinary perspective to her work. She draws from her MBA education, 20+ years of work experience, deep intuition, and over 250 podcast interviews with industry influencers to help her clients with customized strategy and coaching.
When she's not enjoying precious moments with her husband, Mark and her 3 children, you can find Natalie drinking a steaming cup of coffee, on her way to spin class or sneaking in a power nap.
Business Building Insights
Listen to the people you're attracting. They will tell you what to do next.
Understand what is performing well and do more of that.
The things that are easiest for you are most likely difficult for someone else. This provides a clue as to how you can help them.
There is huge value in specializing and niching down. Be known for something. Narrow your focus of who you are trying to attract and serve.
Initial opportunities for business are greatest in your personal network. Make sure people there understand what you're doing and who you do it for.
The goal of an elevator speech is to create curiosity.
Masterminds bring together people with a common objective. It is important to have the same level of commitment and momentum.
Masterminds provide value through getting advice from people who are not emotionally connected to you.
Masterminds offer camaraderie so you don't feel alone in your business. It's important to connect with people who understand you and what you're going through.
Resources Mentioned
Download your free Mastermind Quick Start Guide
Contact Links
Website
Facebook
Instagram
Twitter
Pinterest
LinkedIn
Gift Biz Resources
Where are you in your business building journey? You may be further along than you think. Take this quiz to find out. At the end, you'll have access to a free download to help you along. P.S. This is not a quiz where your result gets published to social media. It's for your eyes only :o)
Feel the pride and satisfaction of turning your passion into a profitable business. Become a member of the Makers MBA program and access valuable videos, worksheets, and guides and connect with a community of gift biz builders just like you. It's time to get moving on your dream. Get started today!
If you found value in this podcast, make sure to subscribe and leave a review in Apple Podcasts or Google Podcasts. That helps us spread the word to more makers just like you.
Thanks! Sue