127 – How Flower Essences Attract Success with Deborah Werner of Earth Wind and Flowers
Listen to the Episode Below
Podcast: Play in new window | Download
Subscribe: Apple Podcasts | Android | RSS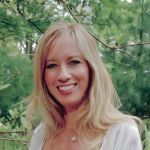 Episode 127 – As a child, Deborah enjoyed gardening with her Grandfather. This is what inspired her to become a certified floral designer and then she learned about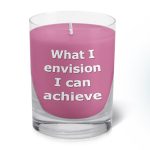 flower essences.
Flower essences are natural remedies made from flower blossoms, which are used to uplift the mood for support in daily life. This was her calling!
Deborah became a certified practitioner and founded Earth Wind and Flowers in 1997. Her line of Balancing Sprays™ are sold in spas, health food stores, yoga centers, through practitioners, and online.
Deborah also educates on the power of flowers, offers private consultations and has been featured in the Chicago Tribune, Revitalize TV, and numerous magazine and news articles.
The Earth Wind and Flowers Story
Deborah innocently discovered her love of flowers as a child. [3:53]
Flowers have always been her passion but she made a pivot. [4:49]
Discovering where it all came together. [8:25]
Making her first flower essence. [10:09]
The natural effects of floral essence. [11:44]
Earth Wind and Flowers opens its doors. [13:06]
Deborah knew she had a bigger vision and purpose. [16:16]
Candle Flickering Moments
The challenges of having an unknown product. [29:54]
Business Building Insights
Media exposure came right from the start. [14:04]
An example of a product benefit description. How flower essences work. [17:28]
Examples of it's effects – testimonials. [18:10]
Naming the products based on their effects. [18:51]
Product creation and presentation. [21:56]
Pricing. [27:00]
Closing her two brick and mortar shops. [34:09]
Customization within client consulting calls. [35:41]
The value of interacting with your customers. [36:38]
Overall advice for new business owners. [40:06]
Productivity/Lifestyle Tool
Wix – Beauty and advanced technology to create your stunning website. It's easy and free.
Google Docs –  Write, edit, and collaborate wherever you are. For free
Contact Links
Website
Facebook Page
Facebook Group
If you found value in this podcast, make sure to subscribe and leave a review in Apple Podcasts or Google Podcasts. That helps us spread the word to more makers just like you. Thanks! Sue