128 – Raise a Glass to Direct Sales with Melissa Ferber of Drink Generously with OneHope Wine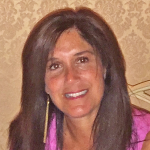 Melissa Ferber likes to think of herself as a wine drinking, coffee sipping, charity thinking kind of gal.
Born in Philadelphia and living her adult life in South Florida, Melissa has enjoyed raising her 2 children, Nikki and Joey, while living a full and exciting life with her college sweetheart, Stephen.
Melissa has been working with ONEHOPE wine just shy of 2 years and loves the freedom it offers her to manage her own business how and when she desires.
ONEHOPE wine is a brand curated along with Robert Mondavi jr that gives back with every bottle/gift sold. They have partnered up with various causes such as The ASPCA, WhyHunger, and Gateway for Cancer Research just to name a few.
To date, the ONEHOPE Foundation has donated over $2.7M to those charities. They have also been able to make contributions to smaller, lesser known charities through events held by their hosts.
Melissa feels very fortunate to have found the ONEHOPE opportunity and sees this being a long term business for herself.
Melissa's Story
Dental Hygienist to Stay at Home Mom to Business Owner. [5:19]
Why she loves direct sales. [6:40]
Why Melissa chose OneHope. [9:16]
How the Drink Generously brand was discovered. [11:28]
Candle Flickering Moments
Starting a sales position without selling skills. [19:59]
Organizing activities for customer followup. [30:27]
Business Building Insights
Direct Sales Defined. [7:26]
The support structure when you join a direct sales company. [12:41]
The financial structure with a direct sales company. [16:00]
Selling strategies for various audiences. [22:55]
The value of networking. [25:05]
The power of the "Cause Message." [26:30]
Melissa's social media plan. [34:21]
Curating others' information on Instagram. [37.00]
A great networking tip and more tips as you listen further! [38:55]
Final words of wisdom on direct sales business. [45:36]
Valuable Resource
Productivity/Lifestyle Tool
Red Stamp – Efficiently mail fresh, modern, expertly designed and printed invitations, announcements and cards to you or directly to your list in mere minutes.
Contact Links
If you found value in this podcast, make sure to subscribe and leave a review in Apple Podcasts or Google Podcasts. That helps us spread the word to more makers just like you. Thanks! Sue