064 – editorr – An App You Need to Know with Heather Robison
Listen to the Episode Below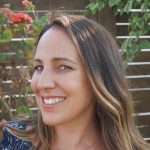 Episode 064 – Heather Robison is co-owner and creative director of editorr.
This is a professional copy-editing and proof-reading app where you get immediate online service 24/7 with editing done by real people.
Heather's prior experience includes event planning and corporate marketing for shopping center developers.
She's now in business with her husband, Brian.
While working in Singapore, Brian came up with the idea for editorr. The need for an on-demand proof-reading service was strong. Business in Singapore moves fast and many are not native English speakers & writers.
editorr launched to the public in April 2016 and they currently have over 5,000 registered users. Small business owners, bloggers, job seekers and students all use editorr for their day-to-day writing.
Motivational Quote

Business Inspiration and Insights
The importance of proper grammar [5:03]
How the idea for editorr was conceived and an app is created [6:19]
Determining a pricing structure [14:28]
A chance interaction with Chris Brogan [22:46]
Candle Flickering Moments
A big customer issue right as they got started [19:12]
Dealing with a customer when there's a problem [21:55]
editorr App
How the editorr app works [8:51]
Want to be one of their editors? [12:53] and [13:30]
Success Trait
Heather zeros in on her ability to remain calm. Not a lot "gets" to her and she doesn't have many "freak out moments." She also draws on her creativity to rev up her productivity. [25:44]
Productivity/Lifestyle Tool
editorr – Real editing and proofreading done by real people.
Omnifocus – Keep work and play separated with contexts, perspectives, and focus. Ignore the irrelevant, focus on what you can do now, and accomplish more.
Slack – Bring all your communication together in one place. It's real-time messaging, archiving and search for modern teams.
Valuable Book
Getting Things Done: The Art of Stress-Free Productivity by David Allen


Heather and Brian's FREE Offer to Gift Biz Listeners
Enter code "Gift Biz" at checkout to unlock 500 free words of editing. This is their silver package offered to us, Gift Biz listeners, to try for FREE!
Contact Links
Website
Facebook
Twitter
Instagram
LinkedIn
If you found value in this podcast, make sure to subscribe and leave a review in Apple Podcasts or Google Podcasts. That helps us spread the word to more makers just like you. Thanks! Sue