110 – Surviving the "Wild" with Jonathan David Lewis
Listen to the Episode Below
Is your biz set up for success?
Take the Gift Biz Quiz to find out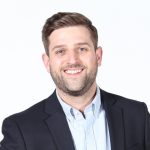 Jonathan is the author of Brand vs. Wild: Building Resilient Brands for Harsh Business Environments. He is an engaging and authoritative speaker on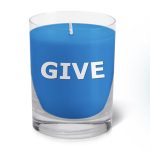 shaping a brand that can survive and thrive, in today's tough uncertain world.
As partner and strategy director at McKee Wallwork + Company, Jonathan led his firm to be recognized by industry purveyor Advertising Age as a national leader in branding and marketing.
They were also named the Southwest Small Agency of the Year, and received the national B2B Campaign of the Year, and national Best Places to Work awards.
All About the Brand vs. Wild Concept
What does "wild" mean in the world today? [3:51]
New vs. old success principles [5:36]
Predictable human reactions to disruption. [6:16]
Kodak – A disruption example [8:20]
Blockbuster's path to irrelevance [12:14]
Business Building Insights
Fear and how it affects us [9:03]
Watch your numbers to see if you're losing relevancy [9:46]
Stop – Think – Observe – Plan [11:28]
Ways you can stay relevant [13:08]
The value of podcasts [16:30]
Embrace ambiguity. It leads to opportunity. [17:46]
3 Steps to taking action in the "wild" [20:28]
The nimble advantage of the small business owner [23:20]
The kind truth [31:43]
Success Trait
Connecting the dots allows Jonathan to see how everything fits together. [28:04]
Listening [28:57]
Productivity/Lifestyle Tool
Google Surveys – get fast, reliable insights from consumers online
iphone and MacBook Air
Recommended Reading and Listening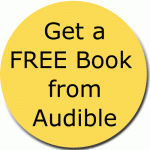 Getting Naked by Patrick Lencioni
Brand vs. Wild by Jonathan David Lewis [25:30]
Contact Links
Website
Facebook
Instagram
Twitter
LinkedIn
YouTube
Did you find this valuable? If so I'd appreciate a review in

iTunes

and

Stitcher.