188 – "Ask the Question!" says Fine Artist Sonya Paz
Podcast: Play in new window | Download
Subscribe: Apple Podcasts | Android | RSS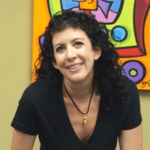 Episode 188 –  Sonya is a fine artist who has created her own highly recognized individual brand and pop art style of painting.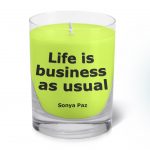 In addition to fine art paintings, her products include Sonya Paz signature Limited Edition wristwear, watches, ceramics, apparel, clocks, jewelry, and framed prints.
Sonya's products are found in boutiques, museum shops, and wineries. Additionally, interior designers and decorators use Sonya Paz designs for modern home accents and original art.
Sonya is also a marketing and branding wiz who has made a name for herself in the art world. She enjoys helping others who are developing their own brand and creative business.
With her knowledge of expertise, marketing savvy and sassy tenacity, Sonya pays it forward as the host and creator of the Rockstar Mentor podcast and related services.
Business Building Insights
Work hard to hone your sales skills.
The power of asking a question can take you to destinations you can never imagine.
If I had taken NO for an answer, I would not be who I am today.
When you go to a trade show, make as many connections as possible. Then follow up, follow up, follow up.
Don't be afraid to reach out and ask for help.
Everyone is going to fail in some capacity. Don't use it as a reason to stop. It should teach you something so you can move forward.
When you're communicating with other people in business, listen to what they're telling you. Listen to their story.
Contact Links
Website
Facebook
Instagram
Twitter
LinkedIn
Gift Biz Resources
Learn to make money doing what you love. You're a gifter, baker, crafter, or maker … and you're stuck in a day job. You'd love to turn your one-of-a-kind jewelry or heavenly chocolate into a profitable business, but you have no idea where to start. How the heck do people turn their creative business dreams into reality?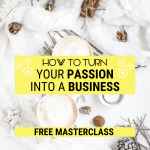 Learn the ONE thing that will take you from 'hobbyist' to 'pro' in no time
Discover the 5 crucial steps to give your business a solid foundation and set you up for massive growth
Find out how to be 2 steps ahead in your business so that your customer starts chasing you!
It's time to get out of your rut and dive into your future headfirst! Stop wondering about your next steps — instead, pour yourself something delicious, sit down, and let me show you how to turn your hobby into a money-making business.
If you found value in this podcast, make sure to subscribe and leave a review in Apple Podcasts or Google Podcasts. That helps us spread the word to more makers just like you.
Thanks! Sue